Arrow Electronics SAM Car Achieves New Speed Record in Veterans Day Demonstration at Nellis Air Force Base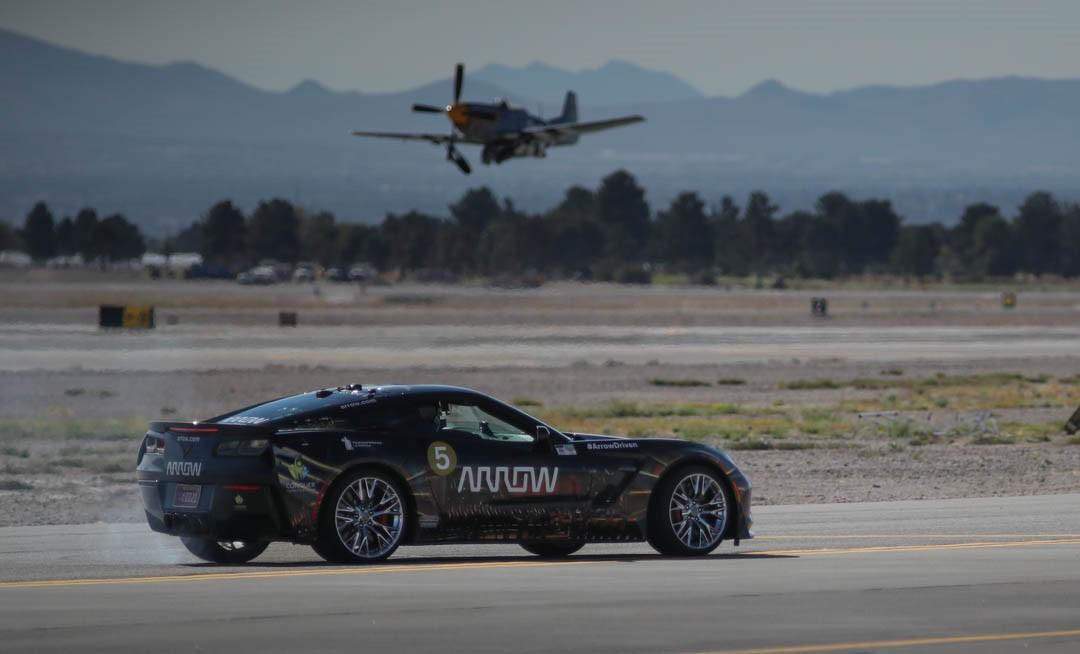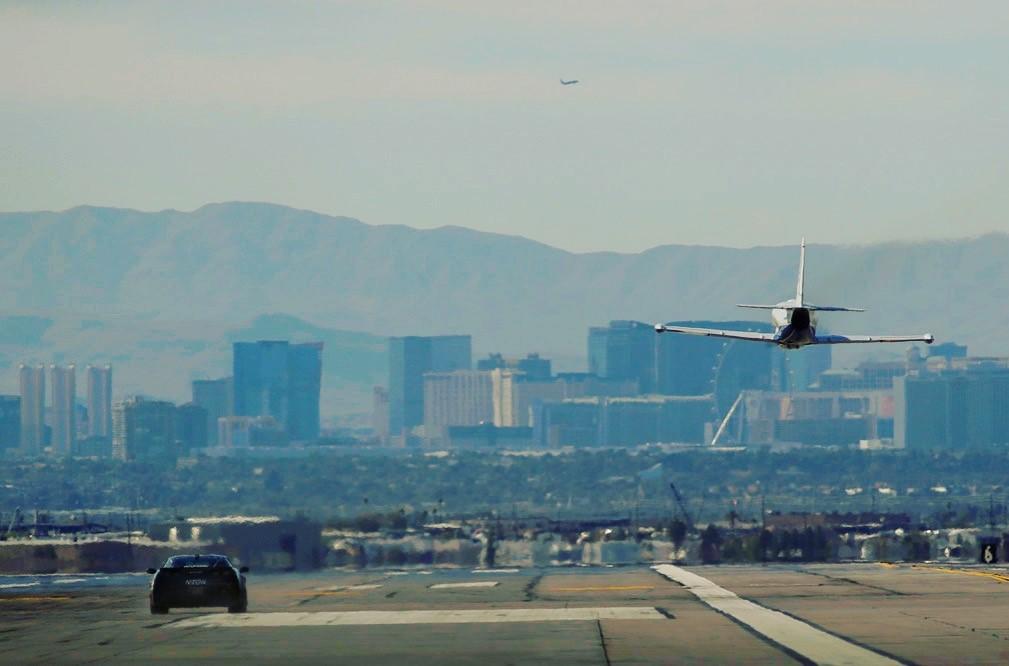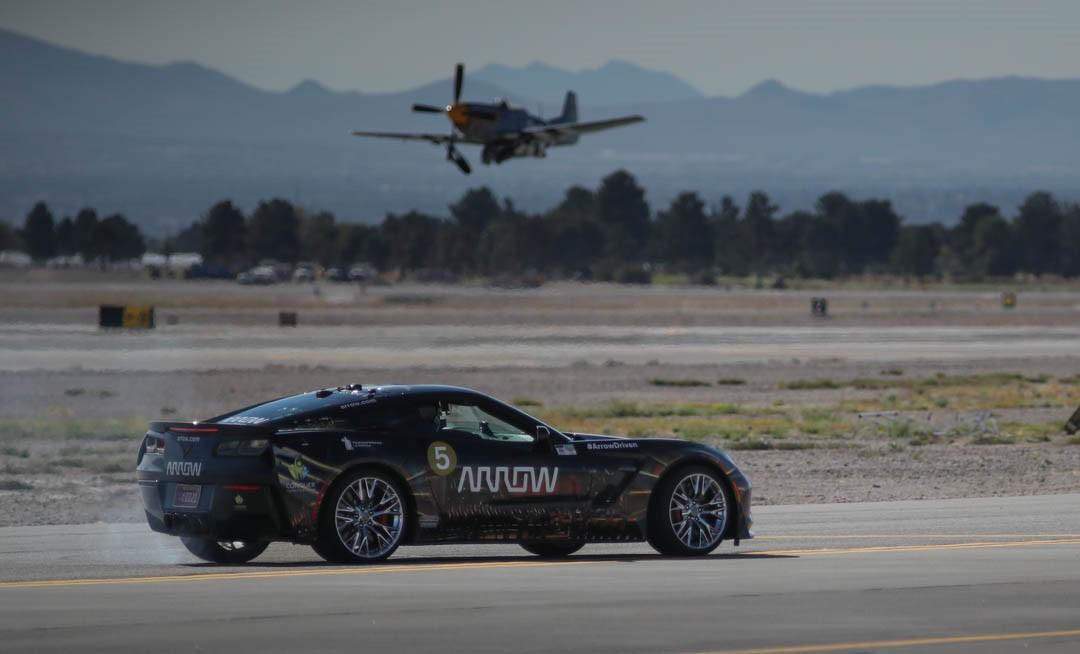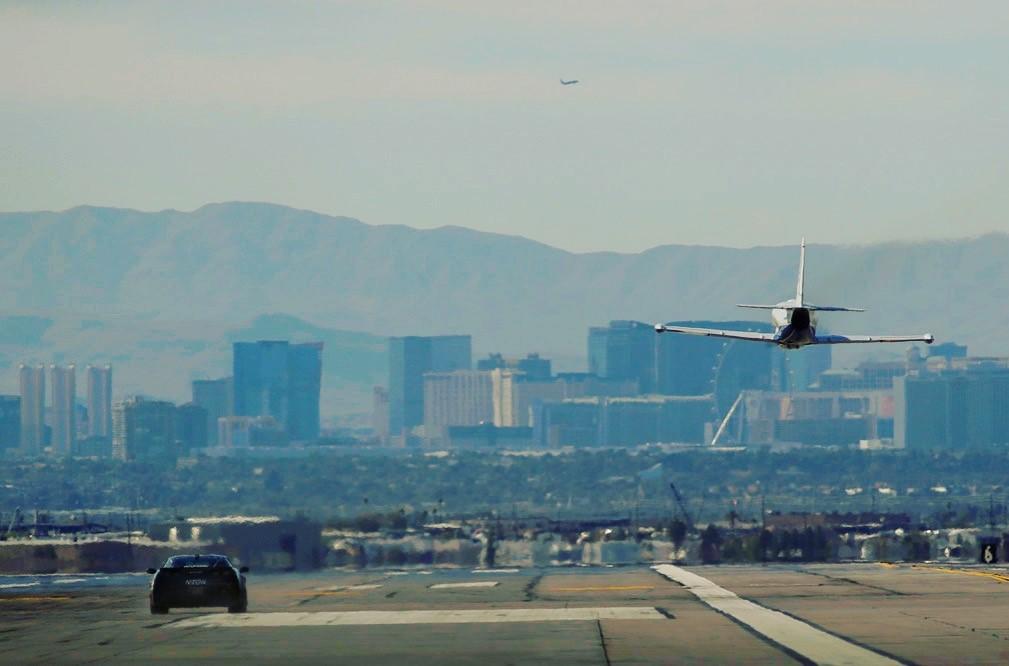 CENTENNIAL, Colo., November 14, 2017/3BL Media/ – The Arrow Electronics, Inc. (NYSE: ARW) SAM car, driven by quadriplegic racing legend Sam Schmidt, established a new record top speed of 190 mph on Saturday during a Veterans Day demonstration at Aviation Nation, the annual airshow hosted by the U.S. Air Force at Nellis Air Force Base in Nevada.
The new record is nearly 40 mph faster than the SAM car's previous speed record of 152 mph, which Schmidt set in 2016 during demonstration laps prior to the 100th running of the Indianapolis 500.
At Nellis, Schmidt completed three official demonstration runs down a two-mile long runway, "racing" low-flying vintage and jet aircraft during each run.
Paralyzed from the chest down since a racing accident in 2000, Schmidt thought he would never drive again. In 2014, Arrow engineers modified a Chevrolet Corvette Z06 to create a smart, connected vehicle with a human-to-machine interface that Schmidt can operate safely and independently using only the motions of his head.
"The theme of this year's airshow was 'Breaking Barriers,' and that's what our SAM car project is all about: breaking barriers with technology," said Joe Verrengia, Arrow's global director of corporate social responsibility. "We want to highlight to the disabled veterans' community how technology can provide them with not only improved mobility, but also with inspiration and opportunities. We wanted to do our best for them, and to hit a new speed record on Veterans Day with the Air Force is definitely a proud moment for this project."
All of the technology Arrow developed for the SAM Car is open-source and has promising broader applications for independent living. In fact, Arrow and Schmidt are currently exploring the potential of SAM-enabled forklifts, tractors, long-haul trailers and other equipment that can be modified to help expand employment options for disabled veterans.
For more information, please visit http://arrow.com/SAM/ or follow #ArrowDriven on Twitter.
About Arrow Electronics
Arrow Electronics is a global provider of products, services and solutions to industrial and commercial users of electronic components and enterprise computing solutions. Arrow serves as a supply channel partner for more than 125,000 original equipment manufacturers, contract manufacturers and commercial customers through a global network of more than 465 locations serving over 90 countries. Learn more at fiveyearsout.com.
Media Contacts
Meghan Macdonald (Arrow)
mmacdonald@arrow.com
(303) 824-4589