Aramark Volunteers in Boston Share Nutrition Knowledge, Inspire Families at Codman Square Neighborhood Development Corporation to Lead Healthy Lifestyles
Aramark celebrates 10-years of helping underserved communities and the five year anniversary of the company's global day of service, Aramark Building Community Day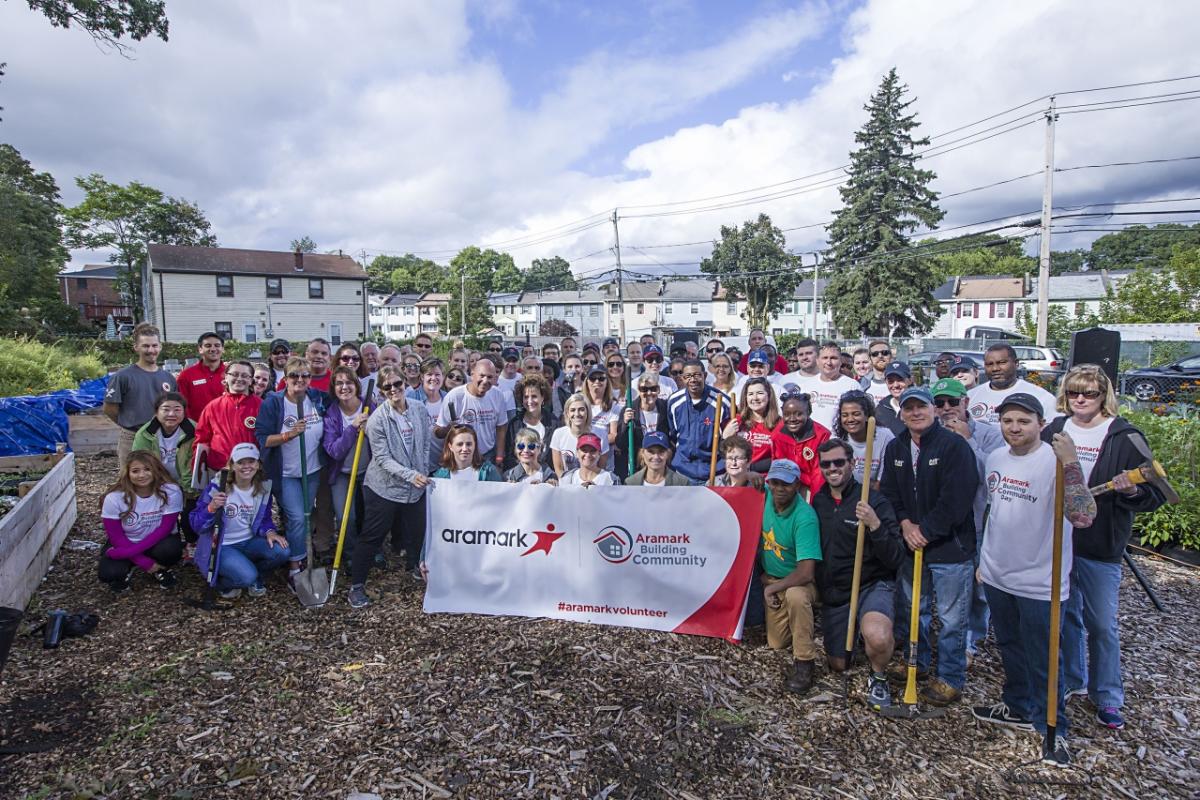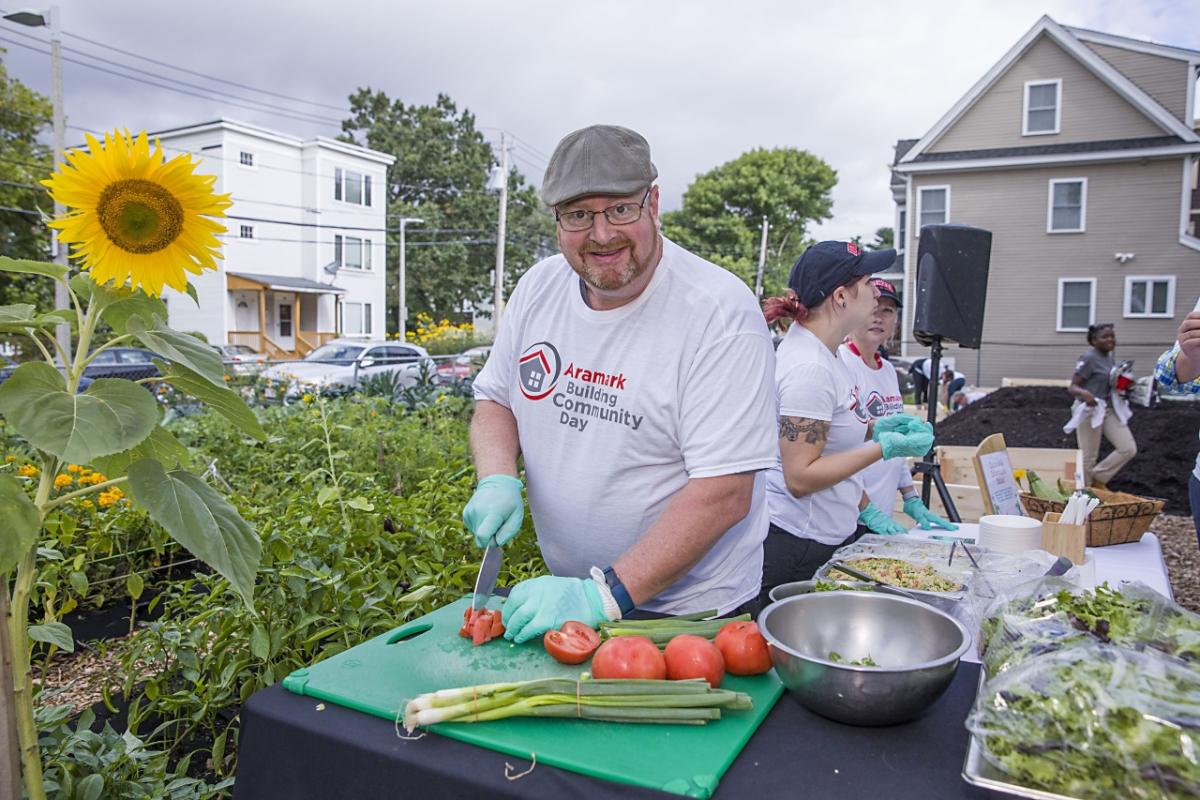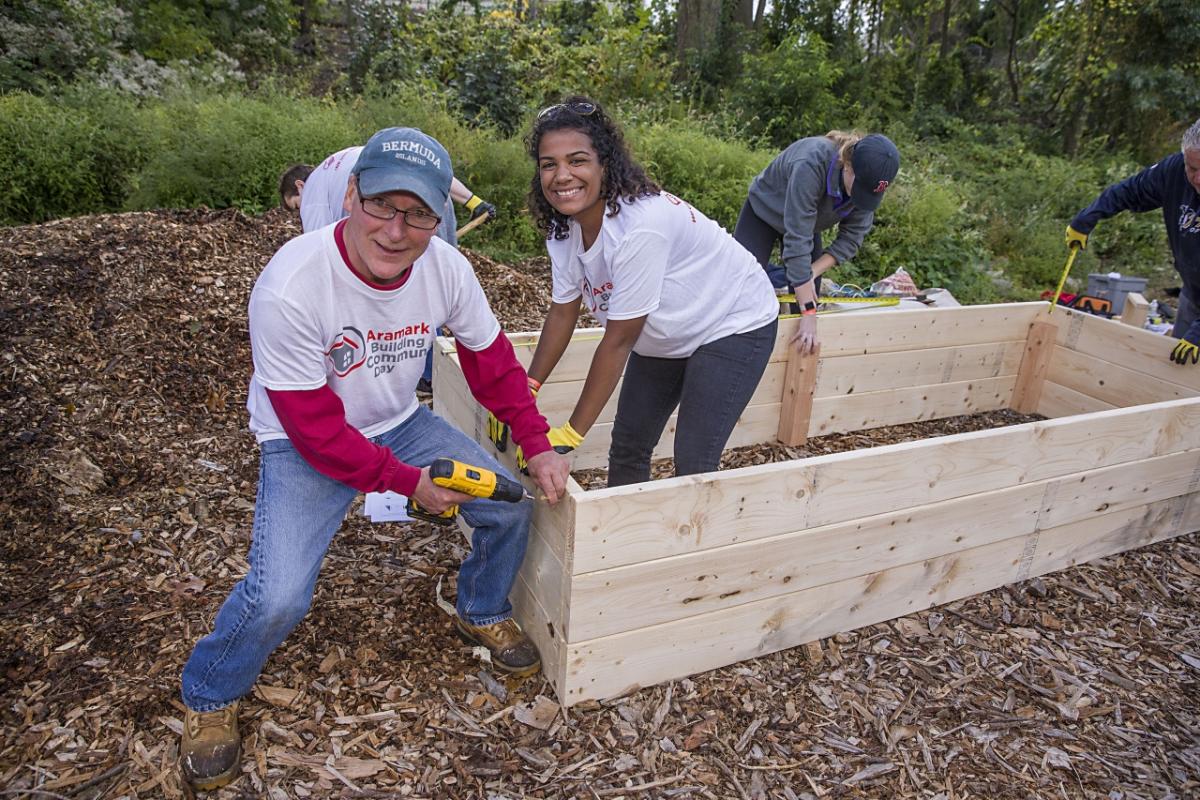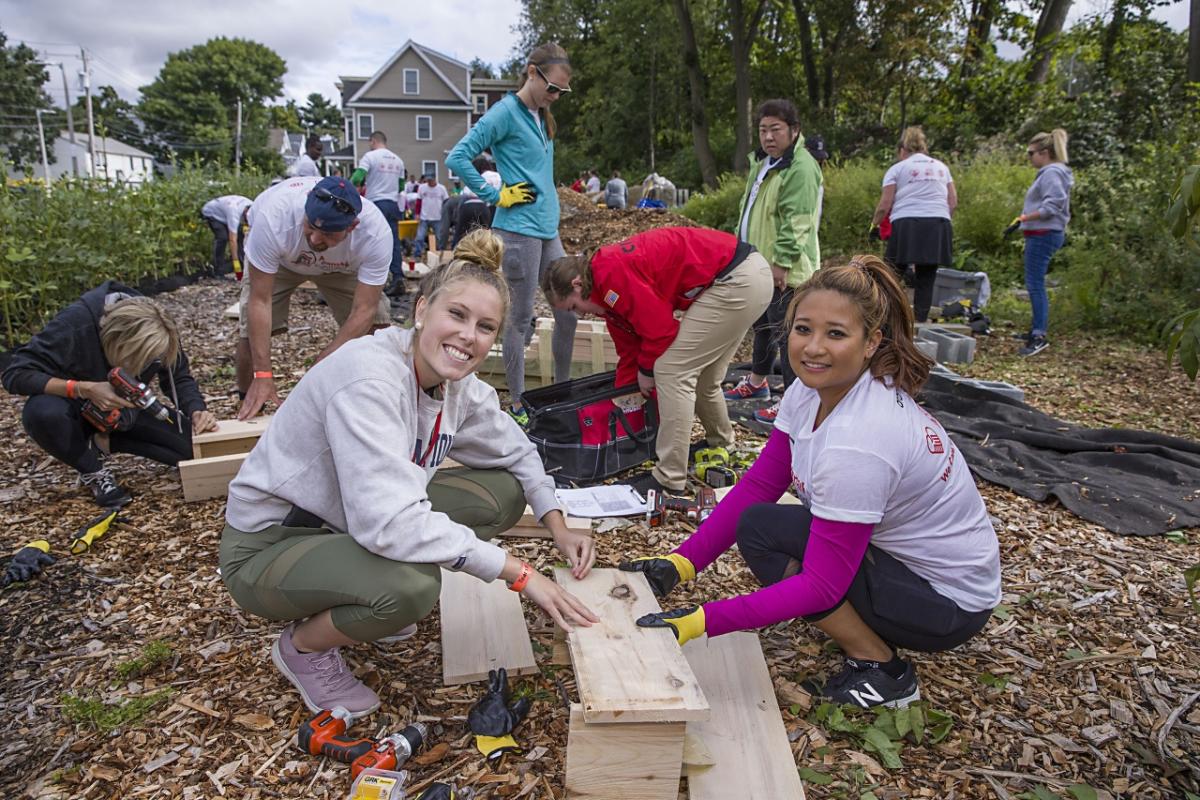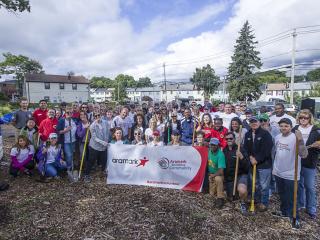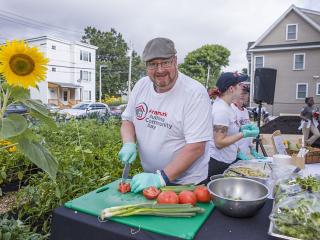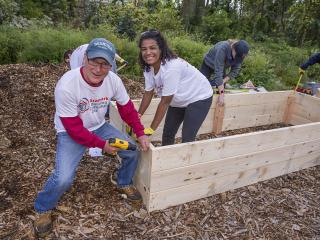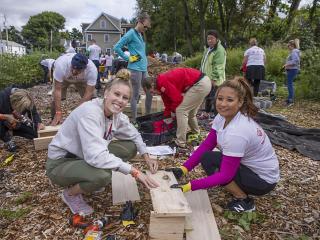 BOSTON, September 20, 2018 /3BL Media/ – More than 100 Aramark (NYSE: ARMK) team members will volunteer their time at Codman Square Neighborhood Development Corporation, to bring health and wellness education to community members. These volunteers join more than 12,000 Aramark team members, in 15 counties, who are also volunteering at 400 service projects across the globe, during Aramark's annual day of community service, Aramark Building Community Day (ABC Day).
"Every year, thousands of Aramark team members come together to volunteer their time and talent in the communities where they live and work on Aramark Building Community Day," said Brent Hardin, Regional Vice President for Aramark Sports & Entertainment. "Today, we're excited to have 100 team members at Codman Square, who are bringing health and wellness education to Boston families and achieving Aramark's goal of creating long-lasting health and wellness programs, here in Boston."
ABC Day supports Aramark's Healthy for Life® commitment with the American Heart Association (AHA), to improve the health of Americans 20 percent by 2020, and Aramark's Feed Your Potential 365 public health and well-being campaign, promoting healthy lifestyles.
ABC Day projects at Codman Square Neighborhood Development Corporation include:
Hosting food discovery experiences, educational activities and tastings, led by Aramark chefs and dietitians, that teach community members how to make healthier food choices.
Building an outdoor classroom area to be used for on-going healthy food workshops and demonstrations.
Revitalizing the community farm for ongoing access to a healthy and sustainable food source.
Creating inspiration murals.          
In addition to service projects across the globe, Aramark is introducing a new way to increase access to fresh fruits and vegetables in communities as part of ABC Day. Through a partnership with #GiveHealthy, people can donate fresh fruits, vegetables and other healthy food, directly to organizations that help people in need. Donations can be made by visiting https://ampyourgood.com/user/campaigns/3145, selecting an organization and food items, which will then be delivered directly to the organization selected. The ABC Day #GiveHealthy drive runs through September 21.
This year marks the tenth anniversary of Aramark Building Community, which debuted in Philadelphia, Chicago and Houston in 2008, and the fifth anniversary of ABC Day. Since its inception, more than 60,000 Aramark employees have volunteered their time and talent to support Aramark Building Community projects, impacting five million children and families in underserved communities since 2008.
To learn more about Aramark Building Community's decade of impact, watch this video.
About Aramark Building Community
Aramark has invested tens of millions of dollars in expertise, financial and in-kind resources to strengthen communities through Aramark Building Community, our commitment to improve community health and wellness and help people succeed through education and employment. Learn more at http://www.aramark.com/responsibility or connect with us on Facebook and Instagram.
About Aramark
Aramark (NYSE: ARMK) proudly serves Fortune 500 companies, world champion sports teams, state-of-the-art healthcare providers, the world's leading educational institutions, iconic destinations and cultural attractions, and numerous municipalities in 19 countries around the world. Our 270,000 team members deliver experiences that enrich and nourish millions of lives every day through innovative services in food, facilities management and uniforms. We operate our business with social responsibility, focusing on initiatives that support our diverse workforce, advance consumer health and wellness, protect our environment, and strengthen our communities. Aramark is recognized as one of the World's Most Admired Companies by FORTUNE, as well as an employer of choice by the Human Rights Campaign and DiversityInc. Learn more at http://www.aramark.com/ or connect with us on Facebook and Twitter.
###