Albertsons Companies Marks World Oceans Day by Taking Actions to Fulfill our Pledge to End Use of Eel in Sushi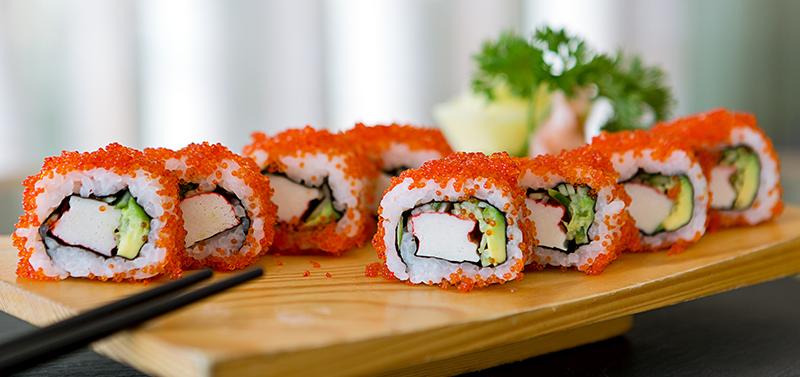 At Albertsons Companies, we do a lot of work behind the scenes to ensure that we are providing responsibly sourced seafood products as part of our Responsible Seafood Program. Following our January 2018 announcement to remove eel from our sushi products, we immediately started working with our sushi vendors to discontinue the use of eel in sushi sold at our stores. In addition, our employees are working hard to audit each of our stores to make sure we phase out eel as quickly as possible.
Why Are We Doing It?
We want our customers to have the widest selection of products possible, but the situation with eel is unique, which is why we made a commitment to stop using eel in our sushi until a more sustainable option or an alternative can be found.
Wild freshwater eel stocks are severely overfished and are listed as "endangered" or "critically endangered" on the International Union for Conservation of Nature (IUCN) Red list. The majority of eel used in sushi is farmed, but because eel cannot be bred in captivity, they are seeded with endangered wild-caught juveniles. The high demand for eel has also created a global black market for poaching, making eel smuggling a major issue around the globe. To make matters worse, pollution and disease transmission from eel farms are a major concern for the species and the environment. These combined factors led to freshwater eel receiving the lowest Seafood Watch score of any farmed species.
How Are We Making A Difference?
"These actions are the first step toward meeting our "Top 5 by 2022" Sushi Commitment, announced in January" said Lori Dupre, Director of Merchandising Operations Deli/Prepared Food. "We will continue to work with FishWise and our vendors to ensure the remaining species in our Sushi Commitment align with our Policy so that our customers can be assured that our sushi is sourced responsibly."
The industry-leading Responsible Sushi Commitment is focused on ensuring the Top 5 wild and farmed-raised fish used for sushi will meet the company's strict Responsible Seafood Policy by year-end 2022. It lays out goals to transition tuna, farmed salmon, species of whitefish used for surimi (imitation crab), and farmed shrimp to strict, responsible sources. The "Top 5 by 2022" Sushi Commitment is part of our Responsible Seafood Program, developed in partnership with FishWise, a sustainable seafood consultancy based in California.
"FishWise commends Albertsons Companies for tackling sustainability in their sushi supply chains," said Ashley Greenley, Director of Business Engagement at FishWise. "We hope their decision to discontinue eel and their concerted efforts toward achieving this goal will draw attention to the challenges associated with eel harvesting and ultimately pave a way for future sustainable options."
Responsible Seafood Program
Through our Responsible Seafood Program, we aren't just addressing environmental sustainability, but are also focused on improving the traceability and social responsibility of our seafood products. Given the importance and scale of the issue, no one company can tackle it alone, which is why we have been working with suppliers to mitigate labor risks and identify and implement best practices for social responsibility and compliance. We are dedicated to promoting the inclusion of social responsibility in current and future sustainability efforts. Last year, we pledged support for the United Nations' Sustainable Development Goal (SDG) 14, known as the "Oceans Goal," which sets international targets to conserve and sustainably use the oceans, seas, and marine resources for sustainable development. We also joined the Seafood Task Force, an influential, international multi-stakeholder alliance tackling human rights and environmental issues in seafood supply chains.
Although we are excited and proud of the strides we have made, there is still work to be done. Check back to see what other changes we are making as we continue toward our "Top 5 By 2022" goal!