3M and the Washington Post Creative Group Highlight Solutions to Changing Climate Through New Multilingual Global Education Program
Campaign will demonstrate how 3M products and technologies are helping mitigate effects of climate change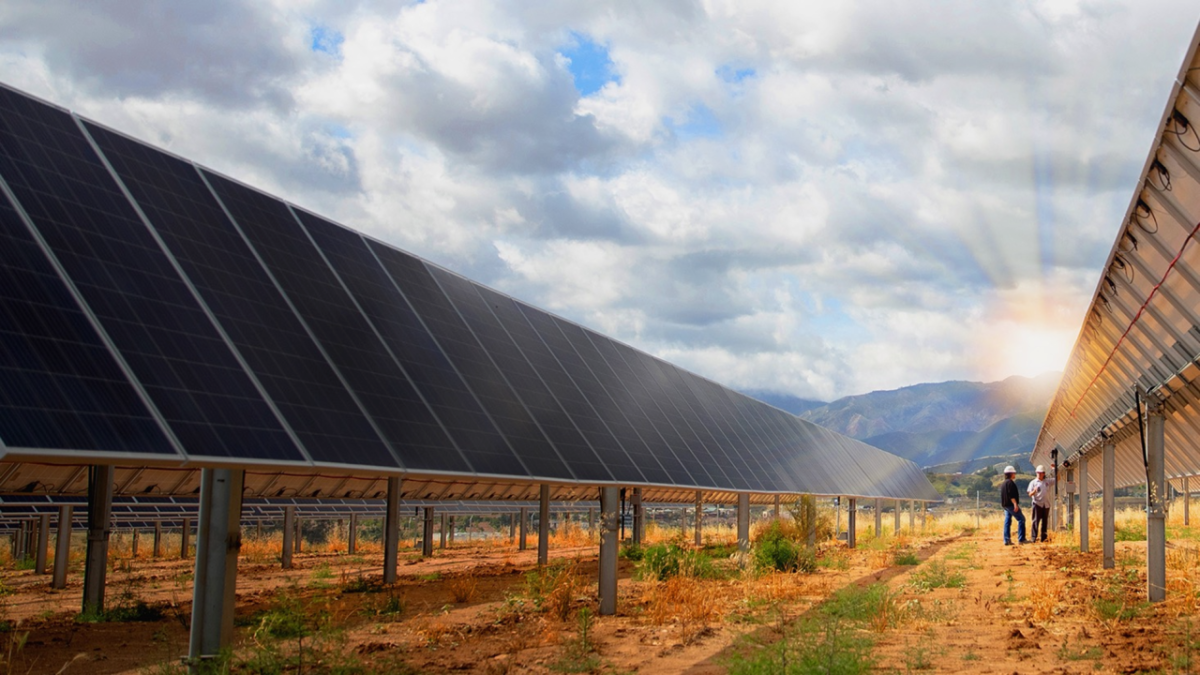 3M and The Washington Post Creative Group are partnering to highlight innovative solutions that address the world's most pressing climate issues. The year-long collaboration will feature content exploring the areas of circular economy, construction, energy, infrastructure, and transportation. With a focus on products and technologies at work in the United States, Germany, Mexico, Japan and South Korea, the program demonstrates that science-based solutions already exist and can be scaled to drive further positive impact.
"Now more than ever, we need to find solutions to address climate change," said Gayle Schueller, senior vice president and chief sustainability officer at 3M. "3M is committed to tackling climate change by collaborating and applying our extensive knowledge of science to produce solutions for the most pressing climate challenges. Together with The Washington Post Creative Group, we will showcase how science can build a brighter future and inspire communities around the world to reimagine what's possible."
From a global feature on active science-based solutions around the world to an interactive 360 Immersive Experience and live programming sponsored by 3M in Washington DC, Mexico City and Seoul, the collaborative campaign will give audiences an in-depth understanding of climate issues and the solutions driving positive change.
It is the most expansive global campaign yet by The Washington Post Creative Group, with content translated into English, German, Japanese, Spanish and Korean—increasing accessibility to critical information and resources around climate change.
"We are excited to work with 3M, which is committed to using science to drive sustainability around the world and exemplifies how companies can make a significant impact in the fight to save the planet. This is a large and global program that aligns with the Post's deep commitment to telling stories about the most pressing issues related to climate and the environment," said Mary Gail Pezzimenti, Head of Creative at Washington Post Creative Group.
Washington Post Live, the newsroom's live journalism platform featuring top-level government and business leaders, recently launched its "This is Climate" program series about the impact of climate change around the world. Throughout the year, experts from 3M will be featured in sponsored conversations during these news programs, sharing their perspectives and insights on climate issues, existing innovations and best practices for the future. Key areas of focus during 3M's segments will include sustainable infrastructure, circular economy, electric vehicles, urbanization, and renewable energy. Following each Washington Post Live program, a recording of the discussion will be made available at www.washingtonpostlive.com. The latest recap of the sponsored conversation with 3M can be found here.
Recently, 3M expanded its research and development into emerging climate technologies focused on decarbonization and renewable fuels, such as green hydrogen and low-carbon intensity energy separation solutions. 3M's investment in solutions to address changing climate is bolstered by positive progress from its environmental and operational commitments. This includes 3M's accelerated transition to renewable energy – part of the company's decarbonization roadmap – as well as collaborations across the public and private sectors with organizations such as the Global Alliance for Sustainable Energy and the United Nations Framework Convention on Climate Change (UNFCCC).
At The Washington Post, health, science and environmental reporting has significantly grown in recent years with its expanded climate section. The Washington Post also recently announced its first-ever Climate Coach, an advice column that helps readers navigate the choices they face when seeking to live a more climate- and environmentally-friendly life. As a result of all these efforts, The Washington Post was named the top news source for its climate reporting according to the recently released 2022 Erdos and Morgan Opinion Leaders study.
About 3M 
3M (NYSE: MMM) believes science helps create a brighter world for everyone. By unlocking the power of people, ideas and science to reimagine what's possible, our global team uniquely addresses the opportunities and challenges of our customers, communities, and planet. Learn how we're working to improve lives and make what's next at 3M.com/news or on Twitter at @3M or @3MNews.