eBay
Corporate Social Responsibility (CSR), Sustainability and Cause News & Media
eBay
Campaigns

Empowering aspiring entrepreneurs and building vibrant and sustainable communitiesThe eBay Foundation extends the influence of the eBay platform beyond the limits of our business. This means finding new ways to close the opportunity gap by helping entrepreneurs and communities prosper, and...

Millions of people from all around the world connect on eBay. Each time that happens—about 69 times every second—something positive happens in the world. These are the stories of everyday people on eBay making an extraordinary difference in the lives of others.Learn more about Everyday...
Pages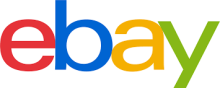 eBay Inc. (NASDAQ: EBAY) is a global commerce leader including the Marketplace, StubHub and Classifieds platforms. Collectively, we connect millions of buyers and sellers around the world, empowering people and creating opportunity through Connected Commerce. Founded in 1995 in San Jose, Calif., eBay is one of the world's largest and most vibrant marketplaces for discovering great value and unique selection. In 2016, eBay enabled $84 billion of gross merchandise volume. For more information about the company and its global portfolio of online brands, visit www.ebayinc.com. 
Global Impact at eBay:
Global Impact is the good that happens when people connect on eBay. It's how we bring our purpose to life: Creating a better, more sustainable form of commerce—where people are empowered, causes are supported and opportunities are open to everyone.