The Wendy's Company
Corporate Social Responsibility (CSR), Sustainability and Cause News & Media
The Wendy's Company
Campaigns

Ever wonder why a Wendy's® hamburger is square? Our founder Dave Thomas started Wendy's in 1969 in Columbus, Ohio with a simple idea. Great food, served hot and fresh, by nice people. And the square thing? That came from his childhood role model, Grandma Minnie, who told him to...
The Wendy's Company ON SOCIAL MEDIA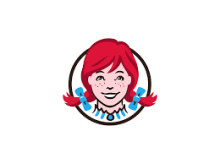 About The Wendy's Company
The Wendy's Company (NASDAQ:WEN) is the world's third-largest quick-service hamburger company. The Wendy's system includes approximately 6,500 franchise and Company-operated restaurants in the United States and 28 countries and U.S. territories worldwide. For more information, visit www.aboutwendys.com.