Future500
Corporate Social Responsibility (CSR), Sustainability and Cause News & Media
Future500
Campaigns

Chatham House convening of corporations, NGOs, funders, politicians, and other stakeholders in the health and future prosperity of our global oceans, forests and climate.
On Earth Day 2016, a diverse group of over 100 corporate, environmental, academic, and philanthropic leaders gathered in Dallas, Texas, to launch an unprecedented collaboration. The Earth Day 50 Challenge unites leaders of America's most influential companies and most dedicated NGOs. Their...
Future500 ON SOCIAL MEDIA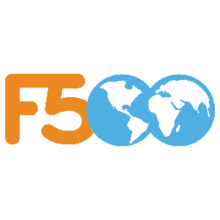 Future 500 is a 501(c)(3) non-profit organization specializing in stakeholder engagement. We engage and align diverse stakeholders - corporations and NGOs, the political left and right, and other "odd bedfellows" - in support of systemic solutions to urgent global challenges. In our intermediary role, we favor results over ideology. Learn more at future500.org.