First Fairfield Associates
Corporate Social Responsibility (CSR), Sustainability and Cause News & Media
First Fairfield Associates
Campaigns
News and information regarding the Restorative Justice Center at Skidmore College.
First Fairfield Associates ON SOCIAL MEDIA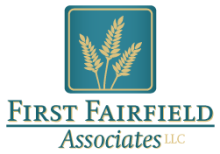 About First Fairfield Associates
First Fairfield Associates is a Connecticut Limited Liability Company with its main corporate office located at 90 Grove Street, Suite 103, Ridgefield, Connecticut, 06877. The Company also operates offices located at 48 Union Avenue, Suite 1A, Saratoga Springs, New York, 12866 and 262 Beacon Street, 2nd Floor, Boston, MA 02116.
First Fairfield provides consulting services nationwide for commercial transactional, debt restructure and land use planning matters to developers and companies. First Fairfield also acts as a direct venture capital source and repositioning partner for pre-revenue entrepreneurial start-ups with significant positive social and community impact; and acquires, remediates, develops and operates distressed commercial real estate and corporate properties for its own account.
The Company also has a strong commitment to serve as a credible R.E.O. consulting firm in the New York-New England region, working with banks and other real estate lenders and investors on the management and disposition of bank/lender/investor owned properties acquired in or as a result of foreclosure.
The principals and employees of First Fairfield possess considerable experience both in restructuring and acquiring distressed properties and in securing land use approvals. The strong familiarity with these processes has provided the backdrop for its activities assisting in the structuring of new transactions, and in applying for and obtaining site plan and subdivision approvals for new projects. As one Company official has said, "The best way to learn how to put a deal together is to know how to take one apart."
First Fairfield is not a lender and does not serve in any fiduciary capacity, in any of its engagements. We do not serve as legal counsel but as consultants to attorneys and accountants and as a direct source of venture capital as principals for emerging or existing companies and for the acquisition and turnaround of distressed properties.
While pursuing commercial problem solving and economic recovery, the principals and employees of First Fairfield are ever mindful of their commitment to socially responsible, ethical and community-centered entrepreneurship. In this spirit, First Fairfield provides consulting services free of charge to homeowners in foreclosure or pre-foreclosure referred by accountants, lawyers, clergy and social service agencies and provides free consulting services to beginning entrepreneurs, community and church organizations.