Which Wich® Project PB&J® Partners with Hormel Foods and its SKIPPY® Brand for April "Spread The Love" Campaign to Help Fight Hunger
Which Wich® Project PB&J® Partners with Hormel Foods and its SKIPPY® Brand for April "Spread The Love" Campaign to Help Fight Hunger
Hormel Foods to match donation up to $20,000 during drive to donate PB&J sandwiches in local communities where one sandwich equals $1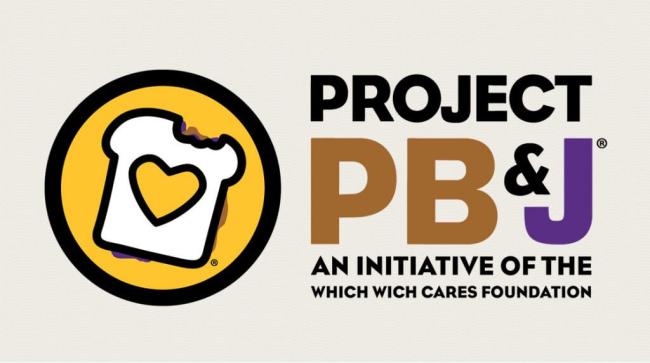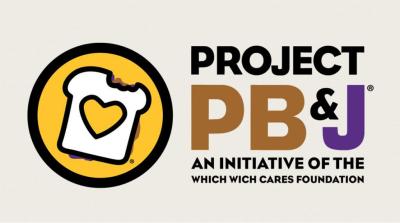 tweet me:
.@whichwich's @ProjectPBJ partners with @HormelFoods and @SKIPPY for April #SpreadtheLove campaign to fight hunger http://bit.ly/2VhOFNq #NationalPeanutButterAndJellyDay
Tuesday, April 2, 2019 - 12:45pm
DALLAS, April 2, 2019 /3BL Media/ - Which Wich's philanthropic foundation, Project PB&J, was created five years ago with a vision of making the world a better place one PB&J sandwich at a time. This year, with National Peanut Butter & Jelly Day on Tuesday, April 2, Which Wich is teaming up with Hormel Foods and its SKIPPY® peanut butter brand to host a month-long virtual spreading party throughout April to benefit hunger relief efforts in local communities. Both companies are encouraging everyone to join the campaign by making PB&J sandwiches that can be donated to local hunger relief organizations. For every sandwich that is made and donated, Which Wich and Hormel Foods and its SKIPPY® brand, will donate a dollar up to $20,000 to hunger relief efforts nationally.
"A simple PB&J sandwich can mean so much to a person in need and we have been committed to making a positive impact with this one modest gesture, multiplied thousands of times across hundreds of markets in the U.S.," said Jeff Sinelli, founder, CEO and Chief Vibe Officer of Which Wich. "We are excited and proud to partner with Hormel Foods and SKIPPY® peanut butter for this year's Spread The Love campaign and are asking anyone who wants to help us make a difference to take this comforting sandwich and use it to spread love within their communities – and help contribute to a broader goal to enact change globally."
The "Spread The Love" campaign will run from Monday, April 1 through Tuesday, April 30. During the campaign, anyone who creates and donates PB&J sandwiches can log those donations at https://projectpbj.org/spreadthelove and use the hashtag #SpreadTheLove to contribute to the cause. A ticker will keep track of the number of PB&J sandwiches donated across the country. At the end of the campaign, Which Wich will contribute $1 for every PB&J sandwich donated to Project PB&J, and Hormel Foods will match the final donation total up to $20,000. Project PB&J uses donations to provide food and aid in communities during times of great need, such as during recovery efforts after Hurricane Harvey in Texas and Hurricane Irma in Florida.
"We are proud to partner with Which Wich for such a great cause. Helping to fight hunger is something very important to our company and our team members," said Jeff Frank, vice president of Foodservice marketing for Hormel Foods. "Hormel Foods and SKIPPY® peanut butter are committed to fighting hunger across the country, and the world. Programs like Project PB&J truly make a positive difference for those in need."
For the last five years, Which Wich has rallied behind Project PB&J in an effort to transform the brown-bag lunch staple into a way to help feed those in need and inject a more positive vibe across the country. Through the program, for every PB&J sandwich purchased in a Which Wich location, the company donates a PB&J to a local cause and banks one for their global initiative trust. The company has celebrated National Peanut Butter & Jelly Day during the month of April at Which Wich's more than 400 locations across the country with "Spreading Parties" to create PB&J sandwiches to benefit local organizations such as Boys and Girls Clubs, The Salvation Army and homeless and emergency shelters. Through Project PB&J, Which Wich has twice broken the Guinness Book of World Records for "Most sandwiches made in one hour."
ABOUT PROJECT PB&J
Founded in 2014 as part of the Which Wich Cares Foundation, Project PB&J® was established as a simple but important way to fight hunger. Under the program, for every PB&J sandwich purchased by a customer at Which Wich, one PB&J sandwich is donated to a local cause and another is banked for the global fund to assist in situations with a larger scale need. Since its launch, nearly one million PB&J sandwiches have been donated to organizations in local communities including The Salvation Army, Boys & Girls Club, Big Brothers Big Sisters, as well as hundreds of local charities, churches, and those working to help feed those in need. The inspiration for Project PB&J came from Which Wich founders Jeff and Courtney Sinelli's shared love of the sandwich and its power to provide comfort and nourishment in times of need. Teams participating in Project PB&J "Spreading Party" events have broken the Guinness Book of World Records for "Most sandwiches made in one hour" twice. In 2017, the program provided aid during recovery efforts after Hurricane Harvey in Texas and Hurricane Irma in Florida. To learn more about Project PB&J, visit https://projectpbj.org/.
ABOUT HORMEL FOODS – INSPIRED PEOPLE. INSPIRED FOOD.™
Hormel Foods Corporation, based in Austin, Minn., is a global branded food company with over $9 billion in annual revenues across 75 countries worldwide. Its brands include SKIPPY®, SPAM®, Hormel® Natural Choice®, Applegate®, Justin's®, Columbus®, Wholly Guacamole®, Hormel® Black Label® and more than 30 other beloved brands. The company is a member of the S&P 500 Index and the S&P 500 Dividend Aristocrats, was named one of "The 100 Best Corporate Citizens" by Corporate Responsibility Magazine for the tenth year in a row, and has received numerous other awards and accolades for its corporate responsibility and community service efforts. In 2016, the company celebrated its 125th anniversary and announced its new vision for the future – Inspired People. Inspired Food.™ – focusing on its legacy of innovation. For more information, visit www.hormelfoods.com and https://csr.hormelfoods.com/.
ABOUT WHICH WICH
Which Wich® Superior Sandwiches was founded in Dallas in late 2003 by restaurant entrepreneur, Jeff Sinelli. The national sandwich franchise chain is best known for its customizable sandwiches, creative ordering system, and personalized sandwich bag. In 2018, Which Wich was ranked as the #9 sandwich brand on Entrepreneur Magazine's Top 200 Food and Restaurant Franchises of 2018. In 2017, Which Wich ranked as #9 on Fast Casual's Top 100 Movers and Shakers and landed at #20 on the Franchise Times Fast & Serious list. In 2016, Restaurant Business named Which Wich the first winner of its Future 50 Pacesetter award. Which Wich is the recipient of a Nation's Restaurant News MenuMasters "Healthful Innovations" award and has been named by Forbes as one of their "30 Best Franchises To Buy." Which Wich currently has 500 locations open or in development in 40 states and 12 countries. For more information, visit www.whichwich.com.
More From Hormel Foods Corporation
Tuesday, December 1, 2020 - 1:00pm
Wednesday, November 11, 2020 - 10:45am
Friday, November 6, 2020 - 10:00am