Watch Live Stream Coverage of Next Gen Garden Summit: Discover Big Impacts in Youth Gardening
Primary tabs
Watch Live Stream Coverage of Next Gen Garden Summit: Discover Big Impacts in Youth Gardening
The Scotts Miracle-Gro Foundation discusses impact community gardens are having on youth across America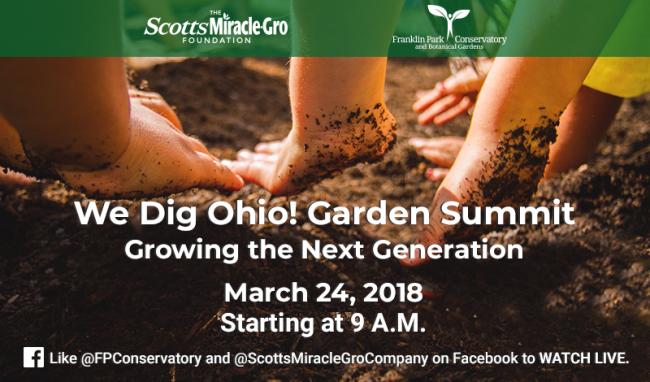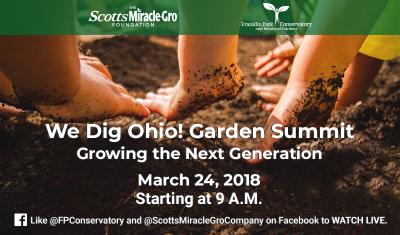 tweet me:
Watch #LiveStream coverage of #NextGen #Garden Summit: Discover Big Impacts in #YouthGardening http://bit.ly/2G5EfbN @Scotts_MGro #WeDigOhio2018 #communitygardens #GRO1000
Friday, March 23, 2018 - 12:15pm
Hosted by the award-winning Franklin Park Conservatory and Botanical Gardens, the We Dig Ohio! Garden Summit is focused on growing the next generation of gardeners and will provide valuable information on community gardening and urban agriculture. Partner organization, The Scotts Miracle-Gro Foundation, will share insights learned from their GRO1000 program and work with hundreds of garden groups across the country.
Livestream schedule for March 24, 2018:
Growing Hope, One Garden at a Time 
9 a.m. ET
Listen as The Scotts Miracle-Gro Foundation team shares inspirational wisdom from its work with hundreds of community garden groups across the country.
Small Seeds, Big Impacts
11 a.m. ET
Join leaders in the national youth gardening movement as they discuss national trends in empowering youth through garden-based learning.
Like @FPConservatory and @ScottsMiracleGroCompany on Facebook to WATCH LIVE.
More From ScottsMiracle-Gro
Thursday, April 18, 2019 - 9:00am
Tuesday, April 16, 2019 - 8:00am
Thursday, April 11, 2019 - 10:45am