WEBINAR // Global Pro Bono Summit Recap
WEBINAR // Global Pro Bono Summit Recap
Dive into key takeaways and more on Thursday, June 27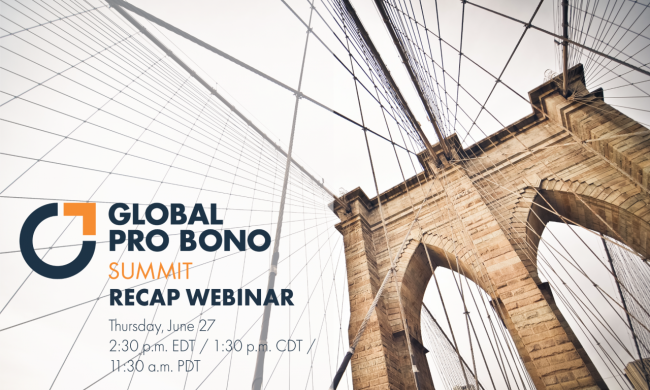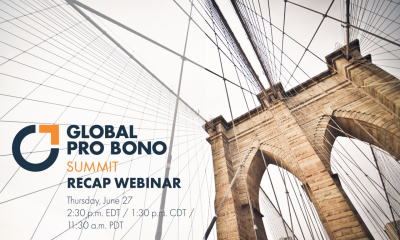 tweet me:
Explore key takeaways and more in the Global Pro Bono Summit recap webinar hosted by @TaprootFound this Thursday, June 27. Register now > http://bit.ly/2x9ubMi #probono #GPBS2019
Tuesday, June 25, 2019 - 2:30pm
The Global Pro Bono Summit is an annual invitation-only gathering of leaders from across sectors and around the world with a shared vision to make the talents and skills of the entire business community accessible to organizations serving our collective good. Over the course of two days in May, Taproot Foundation brought together 150+ CSR, nonprofit, and government leaders from 28 countries to dig into topics ranging from movement building to the future of work.
Join Taproot for a deep dive on takeaways, including:
Building cross-sector understanding for stronger partnerships
The connection between pro bono and the future of work
Pro bono as a piece of a company's philanthropic puzzle
Global Pro Bono Summit Webinar
Thursday, June 27
2:30 p.m. EDT / 1:30 p.m. CDT / 11:30 a.m. PDT
REGISTER NOW
More From Taproot Foundation
Thursday, December 5, 2019 - 10:15am
Thursday, November 21, 2019 - 12:30pm
Thursday, October 31, 2019 - 9:15am