Virginie Helias from Procter & Gamble on the Power of Brands as Change Agents and Making Sustainability Irresistible
Virginie Helias from Procter & Gamble on the Power of Brands as Change Agents and Making Sustainability Irresistible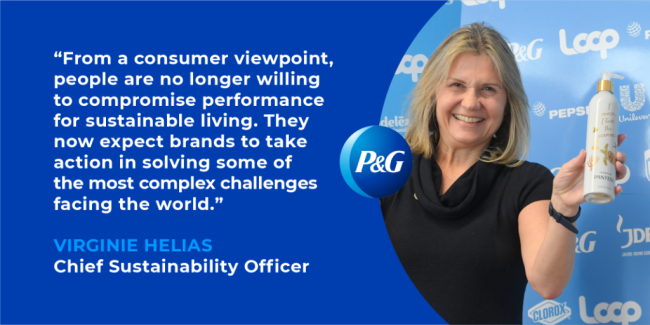 tweet me:
.@ProcterGamble Chief Sustainability Officer @virginiehelias was interviewed by @SustainBrands about how P&G is driving #sustainability at scale through the hundreds of suppliers they partner with and 5 BILLION people reached each day http://bit.ly/2BpJfHW
Friday, February 8, 2019 - 11:55am
We recently spoke with Virginie Helias, Chief Sustainability Officer at Procter & Gamble (P&G), about why she's optimistic about the future of sustainability and what drives her passion for her work.
Keep reading to learn how Helias, who has 30 years of experience at P&G and recently returned from a productive week at the World Economic Forum in Davos, Switzerland, continues to embed sustainability thinking and practice across everything the company does.
SB: What project are you most excited about right now?
More From P&G
Friday, August 16, 2019 - 8:25am
Thursday, August 15, 2019 - 2:15pm
Wednesday, August 7, 2019 - 8:25am