VIDEO | The Buzz on Beekeeping at Mohawk's Glasgow, VA Manufacturing Facility
VIDEO | The Buzz on Beekeeping at Mohawk's Glasgow, VA Manufacturing Facility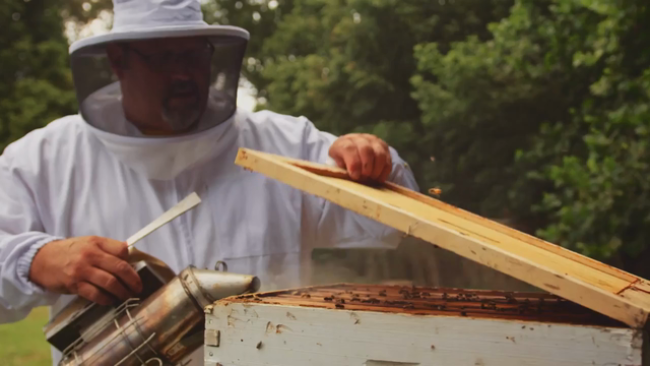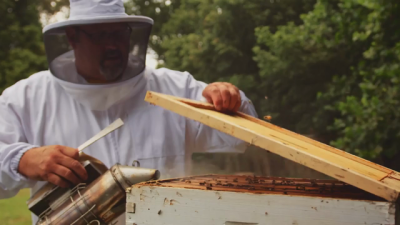 tweet me:
VIDEO: In honor of @UN's observance of #WorldBeeDay on May 20, see how @MohawkGroup has cultivated a healthy habitat for nearly 1 million #honeybees at its Virginia carpet tile plant as part of a commitment to sustainability: https://bit.ly/2W70uIQ #handprintsoverfootprints
Wednesday, May 20, 2020 - 10:00am
Have you heard the buzz about our bees? See how we house almost one million honeybees in eight healthy hives onsite at our Glasgow, VA facility as part of our commitment to sustainability – our beekeeper, Junie, estimates that's enough to pollinate the entire Glasgow surrounding area!
For more beekeeping behind-the-scenes, check out http://bit.ly/MoHoney
About Mohawk Group
As the world's leading producer and distributor of quality commercial flooring, Mohawk Group believes that better floor coverings emerge from better design, innovation, sustainability, project solutions and operational excellence. Mohawk Group addresses the unique challenges and opportunities in contract interiors with a comprehensive carpet and hard surface portfolio of all types and price points. As the commercial division of Mohawk Industries, the company has a heritage of craftsmanship that spans more than 130 years. To learn more about our full line of flooring products, please visit MohawkGroup.com.
More From Mohawk Industries
Monday, November 23, 2020 - 12:45pm
Friday, November 20, 2020 - 11:05am
Wednesday, November 18, 2020 - 4:10pm