Universal Health Coverage: Filling the Gaps Through International Partnerships
Universal Health Coverage: Filling the Gaps Through International Partnerships
To Achieve 'Health For All,' Everyone Needs a Seat at the Table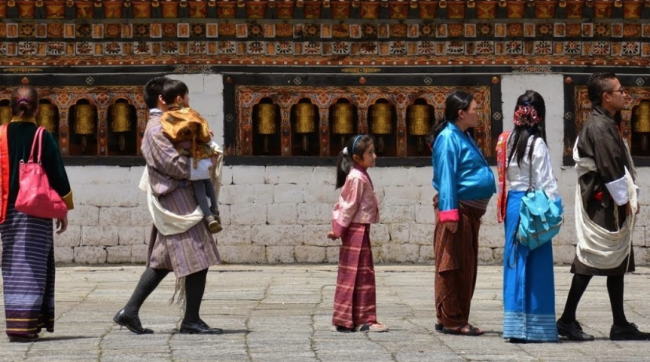 tweet me:
Advancing #SDG3 Health and Wellbeing, @HVOUSA partners with local institutions in underserved markets to train and support #HealthWorkers. Read about physical therapy training in #Bhutan from Director Nancy Kelly, MHS: https://bit.ly/2I20jG4 via @PYXERAGlobal #GlobalGoals
Tuesday, May 8, 2018 - 2:50pm
Achieving universal health coverage is target 3.8 of United Nations' Sustainable Development Goal 3—to "ensure healthy lives and promote well-being for all at all ages." More than this, providing universal health coverage, which includes access to high quality, affordable health services and essential medicines, is necessary to achieve all 17 of the Sustainable Development Goals. Societies overwhelmed with the burden of disease cannot combat other sources of inequality and injustice. Investing in the local health workforce is a necessary step to reducing the social and economic impacts of injury and illness, and ultimately to achieving universal health coverage.
To that end, Health Volunteers Overseas (HVO) partners with collaborating institutions—including hospitals and universities—to design and implement training programs for health workers in resource-scarce countries. At present, HVO partners with more than 80 institutions worldwide to facilitate short-term volunteer assignments for health professionals to provide education, support, and mentorship to their colleagues in low-income countries. The local partners help establish reasonable, mutually beneficial project goals, and adapt them to meet the changing needs of the project site and the local community over the course of the project life-cycle. This collaborative and flexible approach has enabled HVO to expand health coverage around the world through partnership for more than three decades.
More From PYXERA Global
Tuesday, May 5, 2020 - 12:00pm
Tuesday, April 28, 2020 - 9:30am
Friday, April 17, 2020 - 3:35pm