Student Wins Cyber Challenge With App to Test Cybersecurity Knowledge
Student Wins Cyber Challenge With App to Test Cybersecurity Knowledge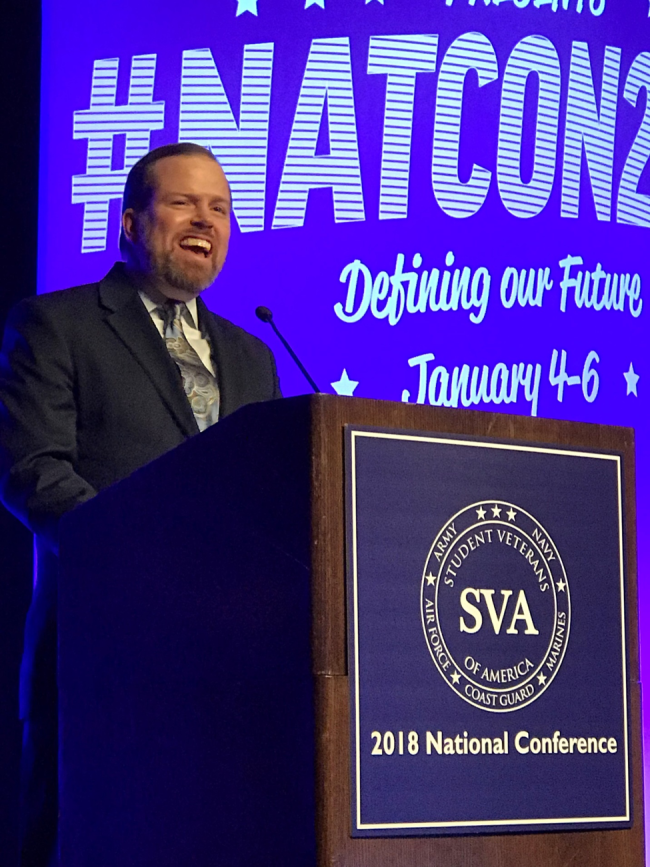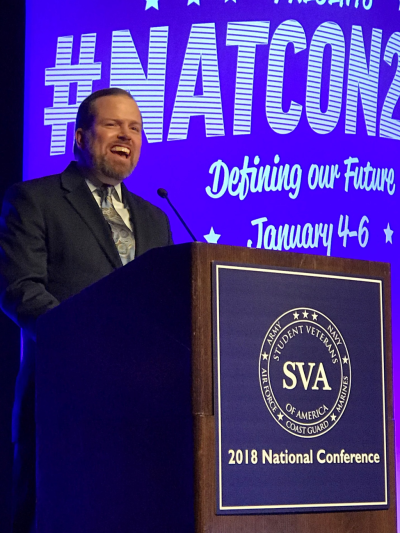 tweet me:
Student Wins @BoozAllen #Cyber Challenge with App Using #Gamification: http://bit.ly/2Bm4eIU
Tuesday, January 23, 2018 - 9:00am
Booz Allen recently teamed up with the Student Veterans of America (SVA) and Portfolium to host its first-ever online cyber challenge and are thrilled to name the winner—Alison Wood, a student at Carthage College.
"At Booz Allen, we are always on the hunt for the best talent and ideas, and we recognize those ideas can come from anywhere," says Kurt Scherer, director of Booz Allen's DC Innovation Center, who announced the winner at SVA's national conference in San Antonio earlier this month.
Alison's idea uses gamification to assess employees' knowledge of cybersecurity using their own platforms and technologies. To measure their knowledge, employees would access an app that takes them through a series of cybersecurity questions and scenarios—answering simply requires the user to swipe left or right. A company could tailor the app to current needs and specific individuals, allowing real-time responses and immediate assessment.
"The ability to demonstrate ideation, innovation, UX/UI design, wireframes, and deliver content in format of report, paper and/or presentations through contests like the SVA Portfolium challenge allows a fantastic, accessible public platform to showcase your own capabilities," says Alison. "With Booz Allen's expertise and reputation as a cybersecurity leader, it was an honor to participate in their SVA Portfolium Challenge."
In addition to recognition at SVA's conference, Alison also received a $2,500 award and an invitation for a VIP tour of the Booz Allen's DC Innovation Center.
"Our ability to run a creative cyber innovation challenge in partnership with SVA and Portfolium allowed us to tap into an extremely valuable resource – that of our nation's student veterans," says Kurt. "We are grateful for their engagement, and especially for Alison's creativity and brilliance.  We look forward to working with SVA and our student veterans and all talented students in cyber even more in the future."
Alison has embraced her passion to help advance the state of cybersecurity. "With businesses continuing to embrace developments in artificial intelligence, augmented reality and virtual reality, there are increased vulnerabilities and opportunities for security breaches from chips, bugs, to botnet attacks. We all are affected, which is why I need to stay involved."
"SVA is proud to inspire students like Alison to use their creative abilities to enhance cybersecurity," says Darren Phelps, SVA's vice president. "It is of paramount importance that today's student veterans transition into high growth, high demand roles and working with Booz Allen and Portfolium allows us to empower the student veteran community with exciting opportunities that prepare them for rewarding careers in growing fields like cybersecurity."
SVA is celebrating 10 years of supporting the student veteran population to, through, and beyond their time spent within the realm of higher education. SVA works to support a network of student veterans, fund scholarships, offer leadership training, build veteran centers, protect the G.I. bill, and much more.
To learn more about SVA, visit http://studentveterans.org/.
To learn about Booz Allen's cyber expertise, visit https://www.boozallen.com/expertise/cyber.html.
More From Booz Allen Hamilton
Friday, April 30, 2021 - 8:00am
Thursday, April 29, 2021 - 8:00am
Wednesday, April 28, 2021 - 8:15am