The Spark of Innovation Series: Everyday Items are the Seeds of New Technology in Booz Allen's Rapid Prototyping Lab
The Spark of Innovation Series: Everyday Items are the Seeds of New Technology in Booz Allen's Rapid Prototyping Lab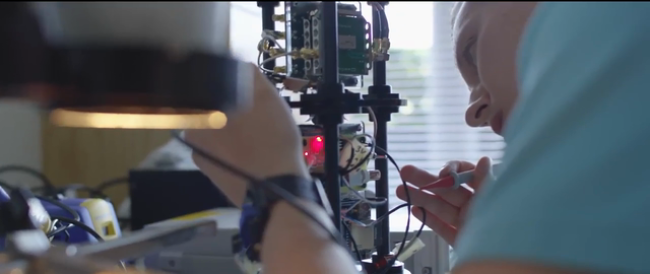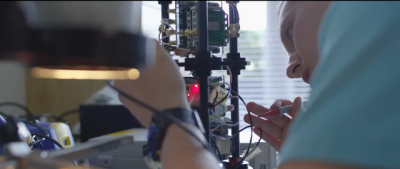 tweet me:
Learn how the Rapid Prototyping Lab @BoozAllen uses toys to spark innovation: http://bit.ly/2vYsn62
Wednesday, July 26, 2017 - 9:00am
In the fifth installment of our six-part video series "The Spark of Innovation," engineer Jason Eller demonstrates how Booz Allen's Advanced Prototyping Lab is helping solve our clients' toughest challenges. We're rethinking everyday objects and finding new and innovative applications for existing technologies.
Toys aren't just for childhood. Just ask Jason Eller, who, as an engineer in Booz Allen's Advanced Prototyping Lab, was handed a box of electronic and remote-controlled toys to see how they could be adapted to address the communications needs of U.S. warfighters.
"Coming into the lab and working on projects that you know no one has ever tried—what I'm doing is not only new, it could be a useful piece of technology," says Jason. "We're not just an R&D group, we're solving real client problems."
A problem-solver since his teen days fixing his band's equipment, Jason's ability to improve on existing commercial off the shelf technology led him to Booz Allen's Summer Games internship (two years in a row) and eventually, to a full-time engineering position after college graduation. He now supports U.S. Army clients at Fort Belvoir, Va.
"In coming to Booz Allen, I knew I'd be surrounded by people far more knowledgeable than me," says Jason. And that's a good thing. "There's constant learning, and I'm challenged each day to bring new and innovative ideas to my clients."
Can your ideas change the world? Visit https://www.boozallen.com/careers.
More From Booz Allen Hamilton
Friday, May 29, 2020 - 8:00am
Thursday, May 28, 2020 - 12:20pm
Friday, May 22, 2020 - 8:00am