Soil4Climate: To Meat or Not To Meat?
Soil4Climate: To Meat or Not To Meat?
tweet me:
This week's @SeaChangeRadio - "To Meat or Not To Meat?" @Soil4Climate co-founders Karl Thidemann and Seth Itzkan https://www.cchange.net/2019/06/18/tomeat/
Multimedia from this Release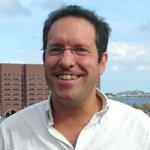 Wednesday, June 19, 2019 - 12:30pm
To meat or not to meat? That is the question. Recent innovations in lab-grown meats seem to be making non-meat burgers and tacos a tastier option than they have ever been. But are these products too good to be true? And are non-meat alternatives always more ecologically responsible than actual meat? This week's guests on Sea Change Radio have some thoughts on the matter. We speak with the co-founders of Soil4Climate, Seth Itzkan and Karl Thidemann, about the mission of their organization. They lay out the benefits of regenerative farming and grazing practices, as well as a lifestyle that includes eating plenty of meat. They also explain why they hope companies like Impossible Foods ultimately fulfill the promise in their name, and cease to be possible.
More From Sea Change Radio
Wednesday, September 11, 2019 - 12:10pm
Tuesday, August 27, 2019 - 4:30pm
Wednesday, August 21, 2019 - 8:05am