Scotiabank Video: 16 Youth Soccer Teams to Travel to Mexico for the Scotiabank CONCACAF Under-13 Champions League Tournament
Scotiabank Video: 16 Youth Soccer Teams to Travel to Mexico for the Scotiabank CONCACAF Under-13 Champions League Tournament
Canadian teams include Toronto FC and Vancouver Whitecaps FC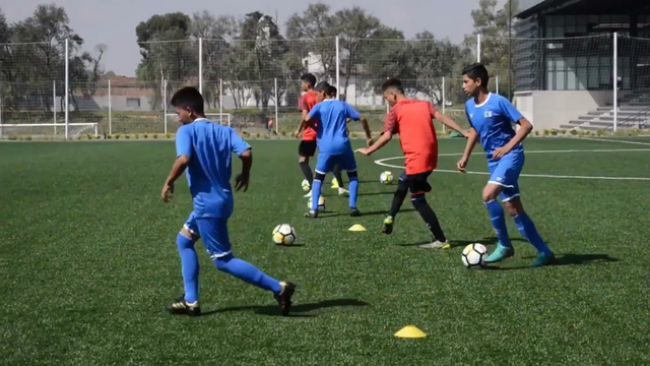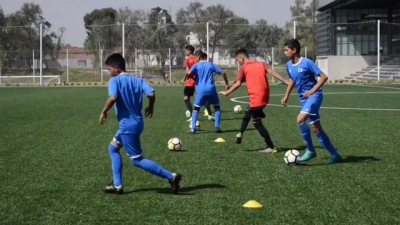 tweet me:
#Video: @ScotiabankViews CONCACAF Under-13 Champions League tournament http://bit.ly/2wHHl0N #InfinitePotential
Wednesday, August 9, 2017 - 12:45pm
TORONTO, Aug. 9, 2017 /3BL Media/ - Two teams of young Canadian soccer players will have the unique opportunity of traveling to Toluca, Mexico to participate in the Scotiabank CONCACAF Under-13 Champions League tournament, August 5 to 12.
Under-13 academy players from Toronto FC and Vancouver Whitecaps FC will be vying for the prestigious tournament cup, competing against players from nine other CONCACAF countries, including: Costa Rica; El Salvador; Honduras; Jamaica; Mexico; Nicaragua; Panama; Trinidad; and, the USA, with 16 teams participating in total.
"Scotiabank aims to support organizations that are committed to helping young people reach their infinite potential," said John Doig, Executive Vice-President & Chief Marketing Officer, Scotiabank. "We believe this is an investment in the long-term security, stability and growth of our communities. Scotiabank is a proud sponsor of youth soccer in the international countries where we do business. These sponsorships provide Scotiabank the opportunity to support young people in soccer, the way the bank supports youth community hockey in Canada. We wish all the teams the best of luck!"
This will be the third edition of the Scotiabank CONCACAF Champions League. In December 2014, Scotiabank was announced as the official Bank of CONCACAF and the league's first official partner. Scotiabank's partnership with CONCACAF is about soccer and a shared passion for the game with our customers. The multi-year agreement includes support for youth events like the Men's and Women's Under-17 and Under-15 tournaments, the Under-20 World and Olympic qualifiers and the upcoming Under-13 Scotiabank Champions League tournament being held in Toluca, Mexico.
You can be part of the action! Follow the excitement of the tournament by watching the daily live webcast: www.scotiabank.com/U13 and www.facebook.com/ScotiabankFutbolClub/.
Follow the discussions on social media:  
Scotiabank is celebrating International Youth Day this week by highlighting how we are helping youth realize their full potential. For more stories of impact, visit our website: www.scotiabank.com/community.
Watch a video Bienvenida Liga de Campeones CONCACAF Scotiabank Sub-13 2017 realizing their full potential by participating in the tournament. #InfinitePotential
Team Quotes
"TFC is proud and excited to send a team to the U-13 Scotiabank CONCACAF Champions League," said Tim Bezbatchenko, Senior Vice President of Soccer Operations and General Manager for TFC. "This is a great opportunity for our young players to play against some top-level international teams in a highly-competitive environment. Events like this competition are vital in the overall development of our TFC Academy players to measure themselves against the highest of levels beyond domestic competition."
"We're honoured to be bringing a team to the U-13 Scotiabank CONCACAF Champions League for a second straight year," said Craig Dalrymple, technical director of the Whitecaps FC Residency program. "Playing against international competition will be a fantastic experience for these young players entering into our program. We look forward to the tournament."
About Scotiabank
At Scotiabank, we aim to support organizations that are committed to helping young people reach their full potential. Young people are our future leaders and Scotiabank's goal is to help ensure that they have the necessary skills and resources they need to support their success. Together with our employees, the Bank supports causes at a grassroots level. Recognized as a leader for our charitable donations and philanthropic activities, in 2016, Scotiabank contributed more than $70 million to help our communities around the world.
Scotiabank is Canada's international bank and a leading financial services provider in North America, Latin America, the Caribbean and Central America, and Asia-Pacific. We are dedicated to helping our 23 million customers become better off through a broad range of advice, products and services, including personal and commercial banking, wealth management and private banking, corporate and investment banking, and capital markets. With a team of more than 88,000 employees and assets of over $921 billion (as at April 30, 2017), Scotiabank trades on the Toronto (TSX: BNS) and New York Exchanges (NYSE: BNS). For more information, please visit www.scotiabank.com and follow us on Twitter @ScotiabankViews.
SOURCE Scotiabank
Media Enquiries Only: Erin Truax, Global Communications, Scotiabank, erin.truax@scotiabank.com, (416) 578-9659
More From Scotiabank
Wednesday, November 25, 2020 - 2:20pm
Tuesday, November 24, 2020 - 8:15am
Monday, November 23, 2020 - 11:30am