Roger Gottlieb: Philosophy and the Environment
Roger Gottlieb: Philosophy and the Environment
tweet me:
This week's @SeaChangeRadio - "Roger Gottlieb: Philosophy and the Environment" https://www.cchange.net/2019/05/21/roger/
Multimedia from this Release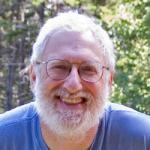 Wednesday, May 22, 2019 - 8:15am
When you see someone littering a plastic bag into the street how do you judge that person? What about the person who stands by watching the litterer and does nothing? And what about the person who supports the policy-makers who want to dismantle the EPA, or support other steps that undermine the health of the planet? This week on Sea Change Radio, we welcome Roger Gottlieb, a philosophy professor at Worcester Polytechnic Institute, to discuss his new book "Morality and the Environmental Crisis." We look at the moral conundrums and the bitter divisions among this country's citizens over things as fundamental as clean air and water. Gottleib talks about effective ways to engage people to whom you may be diametrically opposed politically and the intersection of religion and environmental policy.
More From Sea Change Radio
Wednesday, September 11, 2019 - 12:10pm
Tuesday, August 27, 2019 - 4:30pm
Wednesday, August 21, 2019 - 8:05am