Rebecca Leber on the Dawn of Solar Protectionism
Rebecca Leber on the Dawn of Solar Protectionism
tweet me:
This week's @SeaChangeRadio - @RebLeber of @MotherJones talk to host @SweetAl about the 30% imported solar tariff the White House recently announced and the potential impact on the industry: http://www.cchange.net/2018/01/30/leber/
Multimedia from this Release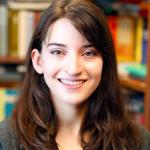 Wednesday, January 31, 2018 - 12:40pm
I don't know about you, but whenever I see a headline that the Trump Administration has made a new announcement, I generally assume that it's bad news before I even read the article. This week on Sea Change Radio we dig deeper into one of those recent headlines, and see how bad the news actually is. The decision to impose a 30% tariff on solar panels and solar cells coming from overseas is a move that leaves most renewable energy advocates apoplectic. While some might point out that imposing the tariff could give an advantage to US-based solar component producers, many believe that the overall impact of this tariff will be to slow the expansion of solar power and to extend our reliance on fossil fuels further into the 21st Century. The Trump Administration points to the news that Chinese solar manufacturer, JinkoSolar, is building an American factory as "proof" that the tariff is the right move. But is this simply a straw-man argument? We discuss the ramifications of the change with Mother Jones environmental reporter Rebecca Leber and delve into the best and worst case scenarios of the policy decision. We also get Leber's insight into the political future of EPA head Scott Pruitt, who is appearing before the Senate this week for an oversight hearing.
More From Sea Change Radio
Wednesday, February 26, 2020 - 7:55am
Thursday, February 13, 2020 - 9:10am
Tuesday, February 4, 2020 - 12:45pm