Nick Animation Dazzles with Content Celebrating Women's History Month
Nick Animation Dazzles with Content Celebrating Women's History Month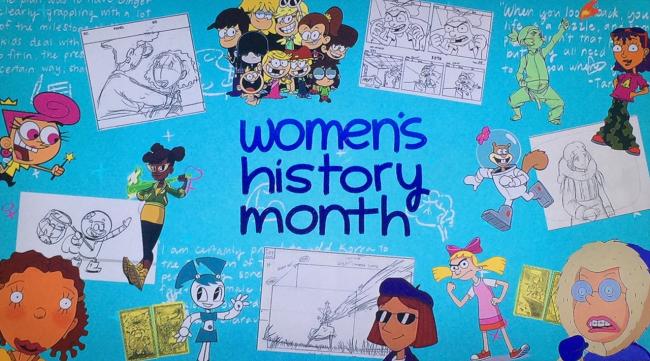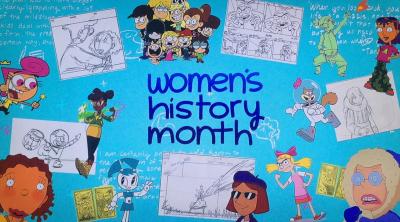 tweet me:
.@NickAnimation dazzles with content celebrating #WomensHistoryMonth http://bit.ly/2GVvPHQ @Viacom
Monday, April 16, 2018 - 11:00am
Viacom celebrated Women's History Month with events and activations throughout the company, including a global cross-brand collaboration for International Women's Day on March 8, and employee events (including an employee Art Exhibit) sponsored by HERE, Viacom's resource group for women.
Women's History Month is especially fascinating at a creative company like Viacom, as different brands and divisions offer bespoke contributions to honor women's achievement.
Take, for example, Nickelodeon's Culture & Digital Community team in Burbank, which collaborated with their in-house archives team to curate and create a selection of digital content for the Nick Animation social media pages to honor women in Nickelodeon cartoons throughout March. Selections of their work are highlighted below.
Charlotte Pickles by Alison Loccrichio | Nick Animation
This one, created by intern Alison Loccrichio, sketches a magnificent portrait of her "favorite boss" Charlotte Pickles (who was indeed a boss; I can't recall a single episode of The Rugrats where she was not dressed in a power suit with a '90s-era cell phone permanently attached to her ear), as part of a Women's History Month series, "featuring pioneering Nickelodeon animated characters."
Yes, Charlotte Pickles was truly a pioneer.
Grey Griffin Voices Lola, Lana and Lily from the Loud House | Nick Animation
Here's another, featuring Grey Griffin, the actor who gives voice to Lola, Lana and Lily on The Loud House. "There's always room for talented people," said Griffin. "Don't let anyone discourage you by telling you what a 'small world' it is. I mean, it is a tight circle, but if you're good enough, the circle will widen!"
Helga's First Soliloquy | Nickelodeon Animation
And finally, here's my personal favorite: an ode to Hey! Arnold's misunderstood Helga Pataki.
Director of Culture and Digital Community Narbeh Minasians explained how expansive and multifaceted Nickelodeon Animation's social media presence is, which makes sense considering the scope of the brand.
"We really strive to celebrate the history and impact of our brand and all the incredible work that has gone into making these beloved cartoons," said Minasians. "What's cool is that we're able to spotlight the artists, creators and talent that's worked behind the scenes and showcase the art they have left behind as part of our legacy. Hopefully that inspires the next generation of Nick employees, interns and creators to come and be a part of that story."
Minasians explained how these culture-oriented social posts are ideal for their target demographic. What his Burbank animation studio team works on is a bit different—their content is sourced from employees, productions, artists and teams from within the studio and reflects the culture of creativity that exists there.
His team targets the animation industry (new talent, and those looking to transfer to Nick from other animation studios) as well as employees and fans. This demographic made their pages the ideal home for this series of Women's History Month posts.
Check out the rest of the Women's History Month series and more great content on the Nick Animation Facebook, Instagram, Twitter, Tumblr, LinkedIn and YouTube pages.
ABOUT VIACOM
Viacom is home to premier global media brands that create compelling entertainment content - including television programs, motion pictures, short-form content, games, consumer products, podcasts, live events and social media experiences - for audiences in 183 countries. Viacom's media networks, including Nickelodeon, Nick Jr., MTV, BET, Comedy Central, Paramount Network, VH1, TV Land, CMT, Logo, Channel 5 (UK), Telefe (Argentina), Colors (India) and Paramount Channel, reach approximately 4.3 billion cumulative television subscribers worldwide. Paramount Pictures is a major global producer and distributor of filmed entertainment. Paramount Television develops, finances and produces original programming for television and digital platforms.
For more information about Viacom and its businesses, visit www.viacom.com. Keep up with Viacom news by following Viacom's blog at blog.viacom.com and Twitter feed at www.twitter.com/viacom.
More From ViacomCBS
Wednesday, May 5, 2021 - 12:00pm
Friday, March 26, 2021 - 11:00am
Thursday, March 25, 2021 - 11:00am