Midterm Thanks: John Stoehr + Emily Atkin
Primary tabs
Midterm Thanks: John Stoehr + Emily Atkin
tweet me:
This wk's @SeaChangeRadio - a conversation with @emorwee of @TheNewRepublic + part 2 of host @sweetal talking with @johnastoehr: http://www.cchange.net/2018/11/20/atkin/
Multimedia from this Release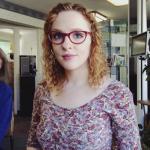 Wednesday, November 21, 2018 - 1:00pm
This week, as we inventory the things for which we are thankful, many of us may include some of the midterm election results in our accounting. Today on Sea Change Radio, we hear the second half of our discussion with John Stoehr, of the New Haven Register and The Editorial Board newsletter. We examine how Democrats have handled the gun debate over the past couple of decades, and talk about the possibility of Beto O'Rourke running for president in 2020. Then, we hear from Emily Atkin, a staff writer for The New Republic, who thinks that while there were victories for which environmentalists can be thankful, the failure of three different states to pass climate change-related bills on November 6th was a troubling reminder of the hard work that lies ahead.
More From Sea Change Radio
Tuesday, May 14, 2019 - 7:30pm
Wednesday, May 8, 2019 - 9:00am
Wednesday, May 1, 2019 - 4:00pm