Meet Puerto Rico Hurricane Relief 'Angel of Light' Alison Thompson
Meet Puerto Rico Hurricane Relief 'Angel of Light' Alison Thompson
Hear how responsible corporations are aiding recovery in disaster zones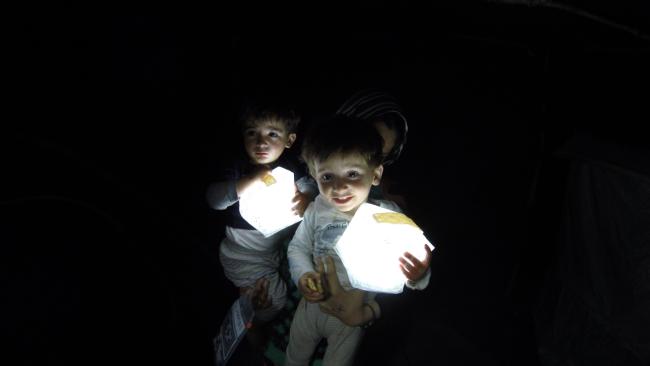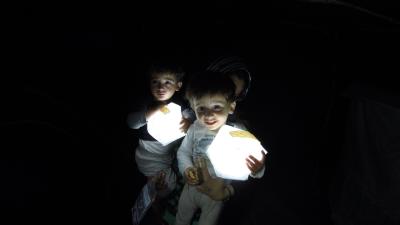 tweet me:
Hear how responsible corporations are aiding recovery in Puerto Rico with #solar lighting http://bit.ly/2AJa1wx
Thursday, November 30, 2017 - 12:00pm
NORTHAMPTON, Mass., November 30, 2017 /3BL Media/ - Fresh from a humanitarian mission in storm-ravaged Puerto Rico, nonprofit executive director Alison Thompson has hands on experience delivering solar lighting to survivors of Hurricane Maria.
On Dec. 6, the Corporate Responsibility Association (CRA) will focus on Thompson's inexpensive and creative way for disaster victims, refugees and citizens of developing nations to safely light their homes – and the business model for scaling delivery of this technology to those in need.
Part of the Innovation Series of educational webinars, "Illuminating Opportunities for Partnering in Disaster Zones" will begin at noon ET and is free to attend.
Thompson, who heads Studio Unite, who has been dubbed the "global ambassador of light," will discuss opportunities for partnering in disaster zones and her nonprofit's innovative work with solar power in developing regions.  Dave Armon, publisher of CR Magazine, will moderate the session.
"Attendees at our recent COMMIT!Forum event in Washington received an inflatable solar lantern from Studio Unite and asked us to share the story of how a device so easy to inflate and charge up can bring relief in regions with no power grid or access to emergency generators," said Armon. "Alison has been instrumental in working alongside first-responders, relief agencies and brands committed to disaster response."
Crises in 2017 have included an unrelenting Syrian refugee crisis, devastating earthquakes in Mexico, and Hurricanes Harvey, Maria and Irma. 
Response from the corporate sector was immediate and generous.
In Puerto Rico, Tesla installed 700 solar panels to restore electricity to a hospital housing children with severe medical disabilities. While the project was completed at a pace far faster than repairs to the nation's crippled power grid, most of the island nation remains in the dark.
This webinar will focus on opportunities to deliver lighting quickly and without the need for dangerous kerosene lanterns. Armon and Thompson will discuss how the Studio Unite mission connects to the United Nations Sustainable Development Goals, and provide examples of public-private partnerships involving solar lighting.
This webinar is produced and hosted by the Corporate Responsibility Association. The CRA catalyzes engagement and thought leadership through networking, live events and web-based activities.
About the Corporate Responsibility Association 
Providing professional development and networking around vital topics, the CRA envisions a world where all companies and organizations have the talent and expertise to engage in socially responsible and sustainable business practices.  For information on the CRA, please visit corporateresponsibilityassociation.org