Making Food Safe and Available to School Children Around the World
Making Food Safe and Available to School Children Around the World
Today marks the celebration of International School Meals Day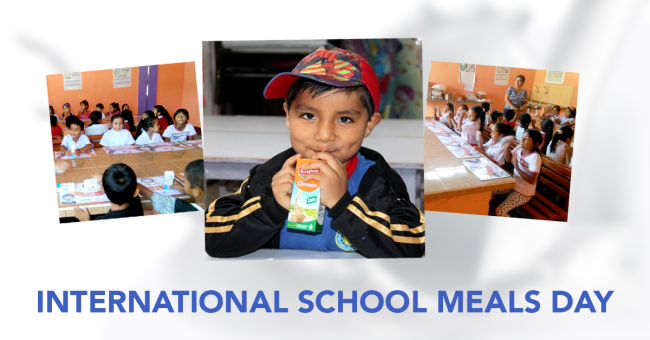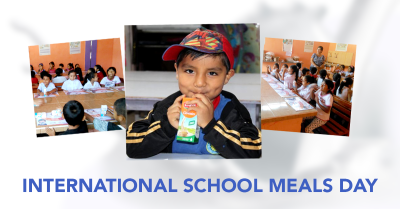 tweet me:
On International School Meals Day, @tetrapak works with customers, NGOs and governments to tackle nutrition challenges worldwide. @intschoolmeals #ISMD2019 encourages children to find out where #MyFood comes from. Taking action towards #SDG 2, 12 & 17 http://bit.ly/2VYgbiJ
Thursday, March 14, 2019 - 4:00am
For over 55 years, we have been supporting our customers and public stakeholders in the development of school feeding and nutrition programmes around the world.  Food security and nutrition remains a major challenge.  821 million people in the world are malnourished and 1 out of 5 children still suffer from stunted growth.  
Our technology has played a key role in providing safe nutrition to school children in areas where there is limited access.  In 2018, 66 million children in 59 countries received milk or other nutritious beverages in Tetra Pak packages in schools. 
"Data shows that school feeding programmes have contributed to the improvement of child nutrition, school attendance, enrolment, and food value chain development around the world.  As part of these programmes, we offer technical assistance to our customers and public partners, which includes sharing best practices in distribution, food safety, programme sustainability, environmental education, and recycling programmes in schools, says Rafael Fábrega, Director – Tetra Laval Food for Development." 
The positive impact results demonstrate the company´s continued efforts and commitment to the United Nations Sustainable Development Goals, specifically SDG 2, 12 and 17.
Learn more about our work here:  http://tetrapak.com/sustainability/food-availability/school-feeding-programmes
More From Tetra Pak
Thursday, October 17, 2019 - 9:00am
Thursday, September 5, 2019 - 8:00am
Friday, August 23, 2019 - 8:55am