Labor Day: Orange County's Toughest Jobs and the People Who Do Them
Labor Day: Orange County's Toughest Jobs and the People Who Do Them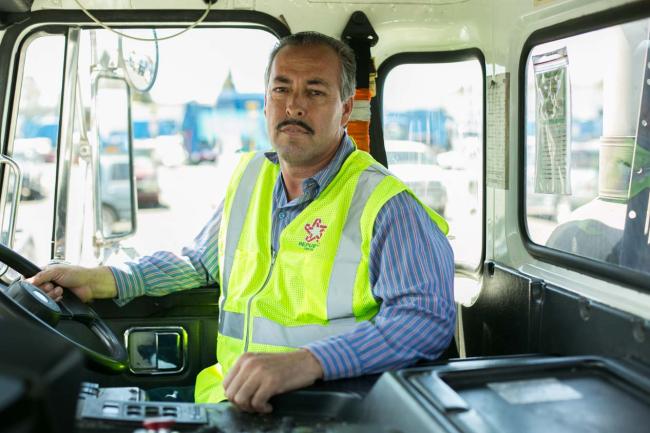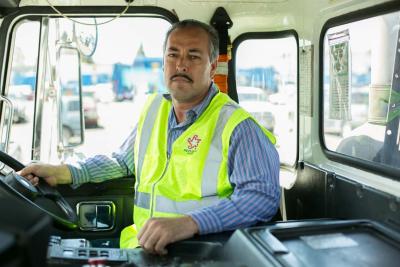 tweet me:
"Orange County's Toughest Jobs and the People Who Do Them" featuring @RepublicService driver Urbano Viramontes: https://bit.ly/2PlGADK #laborday @VoiceofOC
Friday, August 31, 2018 - 1:25pm
Driving an Armed Truck
Key responsibilities: Viramontes begins making the rounds of Yorba Linda streets at 6 a.m. Monday through Friday, driving a 30-foot truck that weighs 27 tons when loaded and operating a special arm that extends from his vehicle to grab and dump the curbside containers. His shifts can last until 6 p.m.
Interesting facts: Viramontes collects from about 1300 houses in a shift, about three houses a minute. He drives on the right side of the cab, which has a camera showing the contents of the truck and what's behind him. He climbs in and out of the truck an estimated 20 times in a day due to containers that are overfilled or placed too close to cars.
What might surprise you: One source of stress on the job is people in a rush or sleep-induced daze, particularly in the morning when kids and workers are running in and around their cars, not paying attention. Or customers dash out of the house to throw something in their curbside container without realizing that the truck arm is about to secure the container. One key to the job, Viramontes says, is to stay calm and take pride in your work. The downside of the job is "time away from family."
Viramontes: "You have to have 'ganas' (desire) to work. I'm proud to work in a company like Republic. I try to apply their 5 Rs every day – respectful, responsible, reliable, resourceful, relentless – so that Republic will be proud of me."
More From Republic Services
Tuesday, November 26, 2019 - 3:15pm
Friday, November 22, 2019 - 12:00pm
Tuesday, November 19, 2019 - 11:45am