L.A. LIVE's The Novo by Microsoft to Host 7th Annual Thanksgiving Celebration
Primary tabs
L.A. LIVE's The Novo by Microsoft to Host 7th Annual Thanksgiving Celebration
More than 1,200 U.S. Veterans and families from neighborhoods adjacent to L.A. LIVE will be served free Thanksgiving meals as part of AEG's Season of Giving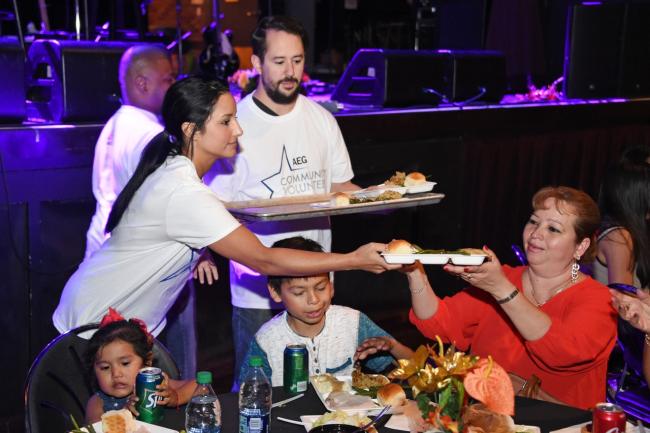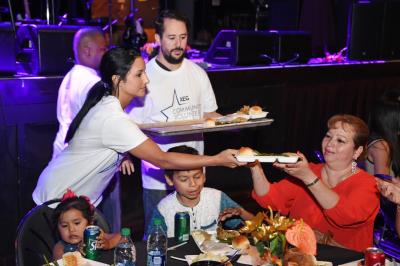 tweet me:
.@aegworldwide's 7th annual #Thanksgiving Celebration at @TheNovoDTLA tomorrow will serve more than 1,200 U.S. Veterans and families from participating non-profit organizations as part of AEG's #SeasonofGiving! http://bit.ly/2PMyCZd
Wednesday, November 21, 2018 - 5:45pm
This Thanksgiving, more than 1,200 local residents - including 300 U.S. military veterans and their families - along with 900 members of the Pico Union, Downtown and South Los Angeles communities - will be served a FREE traditional Thanksgiving meal by AEG community volunteers. The Thanksgiving Celebration is part of AEG's annual Season of Giving, the company's holiday initiative that encourages its employees throughout the world to engage in charitable activities with local nonprofit organizations. The full course Thanksgiving meal will be catered by Wolfgang Puck Catering.
Participating non-profit organizations include A Place Called Home, All People's Community Center, Boyle Heights Technology Youth Center, Central City Neighborhood Partners, Hope Street Family Center, Ketchum Downtown YMCA, Olympic Primary Center, Salvation Army Red Shield Center, Tenth Street Elementary, U.S. Vets – Los Angeles and U.S. Vets – Long Beach.
Media Contact
Michael Roth
AEG
mroth@aegworldwide.com
More From AEG
Wednesday, May 8, 2019 - 11:00am
Thursday, May 2, 2019 - 2:15pm
Wednesday, May 1, 2019 - 12:00pm