Investments to Promote a More Inclusive Society
Primary tabs
Investments to Promote a More Inclusive Society
By Courtney King Murphy, Director, Strategic Partnerships, CECP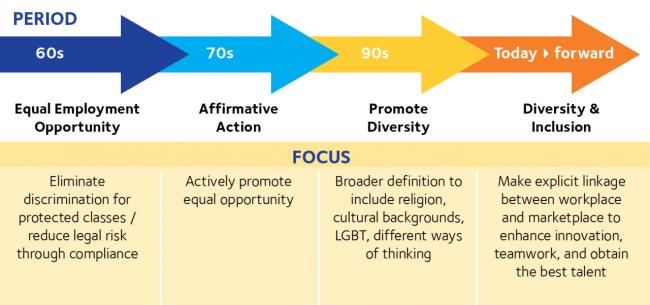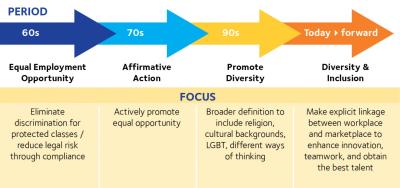 tweet me:
A look behind the scenes of the research supporting CECP's latest report, Diversity & Inclusion in Corporate Social Engagement, now on @CECPTweets' Insights Blog: https://cecp.me/2RAvL2g #diversity #inclusion
Thursday, December 6, 2018 - 2:25pm
It is undeniably a divisive time in the United States with growing inequality, polarization of the political spheres, heightened racial tensions, and acts of extremist violence. We are all longing for greater empathy and tolerance. CECP is proud to mark the Day of Understanding by launching a new White Paper, Diversity & Inclusion in Corporate Social Engagement, as one step we, together with our companies, are taking to further embrace difference and build more inclusive cultures in our companies and communities. This report and its findings were previewed with a session at the CECP Summit in May 2018 and with companies participating in CECP's Accelerate Community on Diversity and Inclusion in Corporate Social Engagement on November 19.
Corporate Social Engagement (CSE), by its very nature, reaches outwards to lift up and improve specific aspects of society, both for the benefit of the community and the company. CECP companies invest in a wide range of focus areas, outlined in this year's Giving in Numbers report, which range from the arts, disaster relief, and the environment, to health and human services, education, and community and economic development. However, within those focus areas, how do companies seek to intentionally support equitable access to resources and opportunities for all?
Read the rest of the post on CECP's Insights Blog: https://cecp.me/2RAvL2g
More From CECP: Chief Executives for Corporate Purpose
Thursday, April 18, 2019 - 12:00pm
Tuesday, April 16, 2019 - 12:30pm
Thursday, April 4, 2019 - 1:45pm
Videos from CECP: Chief Executives for Corporate Purpose