Infographic | Whole Planet Foundation and Partners Alleviating Global Poverty Through Microcredit
Infographic | Whole Planet Foundation and Partners Alleviating Global Poverty Through Microcredit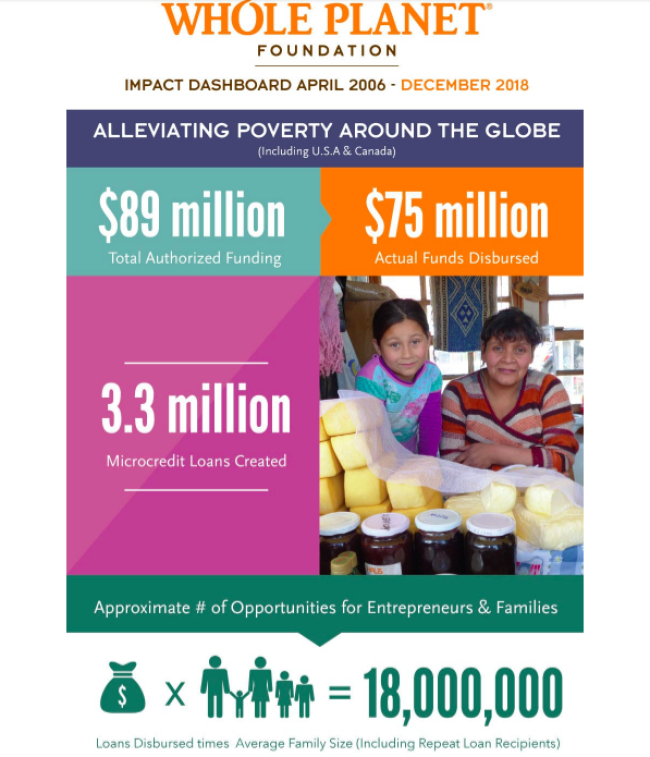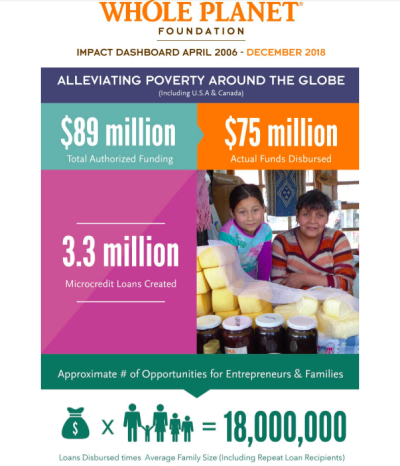 tweet me:
Infographic: See who @WholePlanet Foundation supports with their varied #microfinance initiatives and view their impact dashboard for detailed statistics about how much #womenentrepenuers benefit. http://bit.ly/2UIkw9A
Monday, March 18, 2019 - 4:00pm
Every quarter Whole Planet Foundation aggregates field metrics from our microfinance partners who are disbursing and collecting microcredit loans to people living in poverty. With a small loan – the current average first size is $178 - an impoverished entrepreneur has the opportunity to create or expand a home-based business and generate income for herself and her family.  See who we support and view our impact dashboard.
Learn more about Whole Planet Foundation microfinance partners and our global poverty alleviation in 75 countries here. 
More From Whole Foods Market Foundations
Thursday, September 12, 2019 - 8:00am
Tuesday, September 3, 2019 - 8:00am
Friday, August 23, 2019 - 11:25am
Videos from Whole Foods Market Foundations