INFOGRAPHIC | Caterpillar Sustainability At-A-Glance
Primary tabs
INFOGRAPHIC | Caterpillar Sustainability At-A-Glance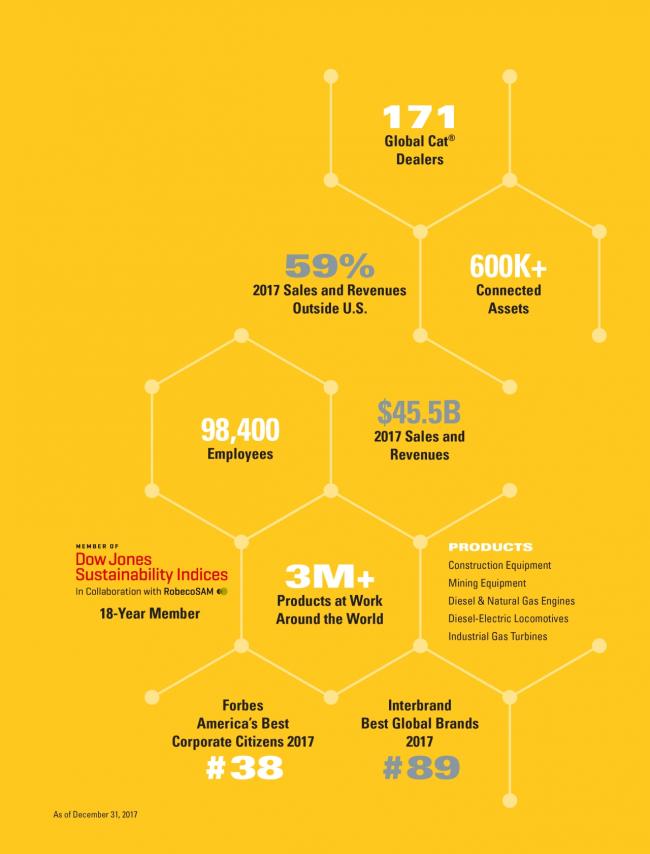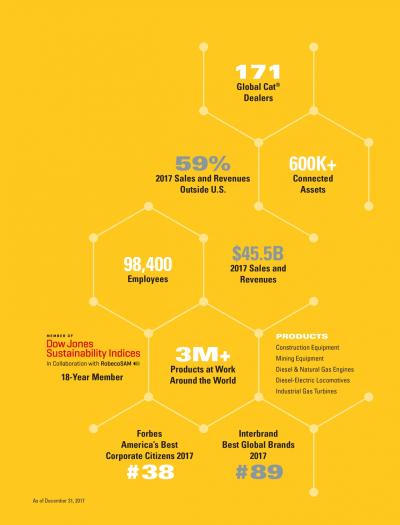 tweet me:
.@CaterpillarInc accomplished big things in 2017. Check out some of the company's stats in their #sustainabilityreport http://bit.ly/2OoirMs
Wednesday, August 15, 2018 - 1:00pm
We are proud of our accomplishments in 2017, including but not limited to our $45.5 billion in sales and revenues, over 600k connected assets, 18 consecutive years on the Dow Jones Sustainability Index and ranking #38  on Forbe's America's Best Corporate Citizens list and #89 on Interbrand's Best Global Brands of 2017. Check out more of our 2017 stats here.
More From Caterpillar Inc.
Thursday, March 7, 2019 - 2:35pm
Wednesday, December 19, 2018 - 5:00pm
Tuesday, December 11, 2018 - 3:00pm