How Viacom is Working to Weave Diversity and Inclusion Into Its DNA
How Viacom is Working to Weave Diversity and Inclusion Into Its DNA
"Only when a diverse workforce is fully embraced and empowered... can we tap into the creative genius that lies within all of us," says Marva Smalls, executive vice president, global head of inclusion strategy for Viacom.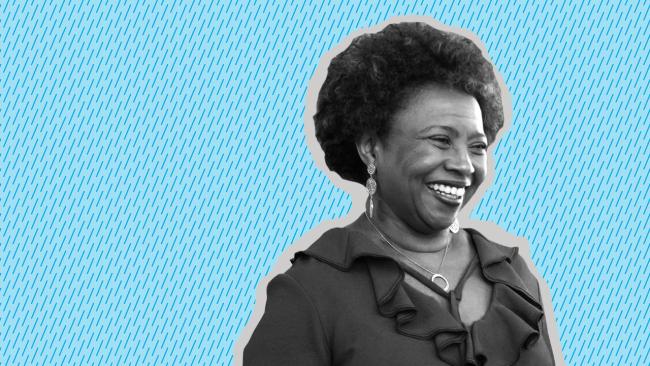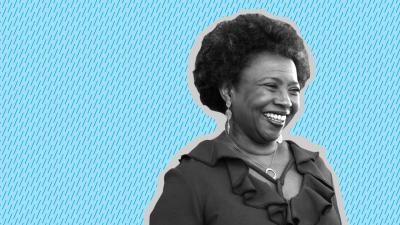 tweet me:
"Only when a diverse workforce is fully embraced and empowered... can we tap into the creative genius that lies within all of us," says @Viacom's Marva Smalls. Learn how Viacom is working to weave diversity and inclusion into its DNA http://bit.ly/2sgWRk8
Wednesday, January 9, 2019 - 10:30am
NEWSROOM: Viacom
CONTENT: Blog
By Marva Smalls
Diversity and inclusion are words that are used a lot these days. But what do they really mean? Are they just talking points? Window-dressing to create a better image? Just a way to claim "political correctness"? Or do they go to the core of corporate culture and practices? For a rapidly growing number of businesses, it's the last question that's producing an emphatic answer of "yes!" Because in today's America—and around the globe—diversity and inclusion are the keys to long-term success for any company seeking to appeal to customers and audiences in a time of rapid demographic, generational, societal, and attitudinal change. Ethnically diverse companies are 33% more likely to outperform their peers and gender diverse companies are 21% more likely to do the same, according to Mckinsey & Company.
That's because more diverse companies are better able to win top talent and improve customer orientation, employee satisfaction, and decision-making. At the same time, diversity requires inclusion. Because the former without the latter is just tokenism. Only when a diverse workforce is fully embraced and empowered—and located at the center rather than the sidelines of corporate culture—can we tap into the creative genius that lies within all of us.
That's exactly the course we have chosen to pursue at Viacom, where I've worked for more than 25 years, and where I've served as Executive Vice President, Global Head of Inclusion Strategy for the past 12 years. Affirming the findings of independent experts, we know from firsthand experience that the wider we cast our nets, the better decisions we make, due to the wisdom and ingenuity of those who accomplish despite adversity. With a diverse workforce and an inclusive environment, we can achieve not only cultural diversity but cognitive diversity, which leads to out-of-the-box ideas and prevents the groupthink that is the Achilles heel of even the most successful enterprises. We can enrich our content with the full range of perspectives that are experienced and expected by our audiences —ensuring that anyone who's felt like an "other" can feel like they belong.
As Viacom CEO Bob Bakish has said, "we fundamentally believe that to entertain diverse audiences it requires a diverse notion of ideas." As a result, Viacom is trying to weave diversity and inclusion into every strand of our DNA. That's apparent in our leadership; we're one of only 16 companies with female-majority corporate boards in the Russell 3000 Index. Our leadership is accountable, too, as senior vice presidents and above are required to go through inclusive leadership training. And putting our money where our mouths are, their compensation is tied to their ability to create inclusive working environments. Another way we are practicing diversity and inclusion is by empowering members of our workforce through Employee Resource Groups (ERGS). Our eight employee-led constituencies—including people of color, women, LGBTQ+ employees, working parents, and nextgeneration leaders—drive Viacom's growth by fostering community and professional development. They are fully embedded throughout our business. They've been launched internationally, where they are organized in culturally-appropriate ways. And they are responsible for the success of some of our most important initiatives.
Our objective is to create a working environment where every single employee brings their whole self to work each and every day. Because we do our best work when we're true to who we are. This philosophy gives employees agency over their performance and the success of the company overall.
This is absolutely essential because if the people who fill our conference tables, writing rooms, and production studios are homogenized or feel marginalized, we can't possibly create content that will be culturally relevant today or in the years ahead. And we won't be able to earn the trust of marketing partners whose bottom line depends on reaching savvy, diverse consumers. We also have a legacy to live up to.
We operate the most prominent and oldest cable network devoted to black audiences and were the first to create an ad-supported cable network devoted to LGBTQ+ audiences. Our animated shows—from "Hey Arnold!"'s stereotypedefying cast to "Loud House"'s historymaking inclusion of a biracial gay couple—have given generations of children the opportunity to see their experiences reflected on-screen. We were the first to have a female head writer of a late night talk show. Our talent, including Trevor Noah, Abbi Jacobson, and Ilana Glazer have changed the face of comedy. Globally, we operate more than 290 locally programmed channels in more than 40 countries and are one of the largest producers of Spanish-language programming.
We're not doing this alone. We joined forces with the Association of National Advertisers to support its #SeeHer initiative. We've joined minority-focused councils like Disability:IN and the women's business council WBENC. And we continue to partner with organizations including NAMIC, ADCOLOR, GLADD, and the NAACP, which are dedicated to diversity and inclusion, and just as importantly, ensure that we at Viacom are walking the walk as well.
The truth is that we are on a journey, we're far from perfect and we haven't reached our destination yet.
But we are making progress and we are committed to doing better each and every day. There is too much at stake—not only the success of Viacom but the lives of our audience and the future of our nation and our world—to do anything less.
More From Viacom
Thursday, August 15, 2019 - 10:30am
Wednesday, August 14, 2019 - 10:35am
Monday, July 22, 2019 - 4:30pm