How Booz Allen's Kathleen Featheringham Brings People and Machines Together
How Booz Allen's Kathleen Featheringham Brings People and Machines Together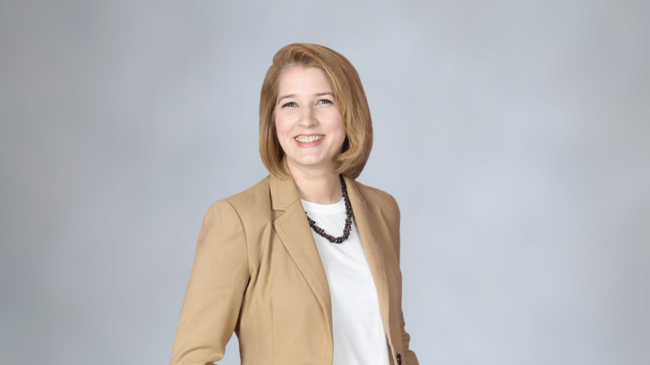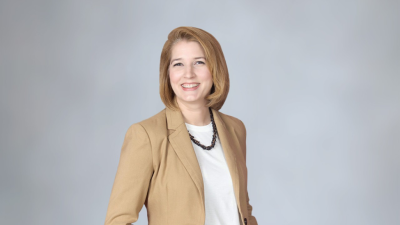 tweet me:
#AI may be the key to growth—but only if your employees are on board. Learn more from "analytics storyteller" Kathleen Featheringham at Booz Allen http://bit.ly/2FNe8YX
Wednesday, January 15, 2020 - 8:30am
According to a 2019 Gartner survey, 37% of companies are now deploying artificial intelligence (AI) in some form. Yet Gartner also estimates that 80% of analytics insights won't deliver business outcomes through 2022.  
Changing this situation for the better is the job of Kathleen Featheringham, Booz Allen's director of AI strategy and training. Many companies and organizations are investing in AI but are still unsure what it is they want to accomplish with the capabilities it offers. Featheringham finds ways to bring people and machines together to set goals and make the most of AI's potential.
An "analytics storyteller" at heart
"Companies need to start with demystifying what AI is and what it means for the organization," Featheringham said in an interview with Workflow, which covers the evolving relationship between people and technology at work.
Featheringham's interest in analytics—and in the human side of technology adoption—began with scaling a data science practice for one of Booz Allen's national security clients.
"I jumped right in and learned all about data science and its strong intersections with strategy and change management," she said. "Eventually, I realized the key element they all had in common: storytelling."
Focusing on people during digital transformation
According to Featheringham, resentment, fear, and a lack of understanding can hinder the implementation of new technologies like AI. This is where a dedicated change management strategy comes into play.
"Most people think of change resistance as binary: 'No, I don't like this.' Or, 'Yes, I do,' but there are stages," she said. "Finally, you get to a state which is: 'I believe that this actually helps me do my job better.'"
"For true adoption, for human-machine teaming," said Featheringham, "leaders must understand AI's potential, continually evaluate it to move an organization forward, and act within a culture of trust and respect."
Learn more about Kathleen and women in data science at Booz Allen.
More From Booz Allen Hamilton
Thursday, July 30, 2020 - 8:00am
Thursday, July 23, 2020 - 8:00am
Tuesday, July 21, 2020 - 8:00am