Hewlett Packard Enterprise and Cristie Data Is Helping the Greater London Authority Tackle the City's Biggest Challenges
Hewlett Packard Enterprise and Cristie Data Is Helping the Greater London Authority Tackle the City's Biggest Challenges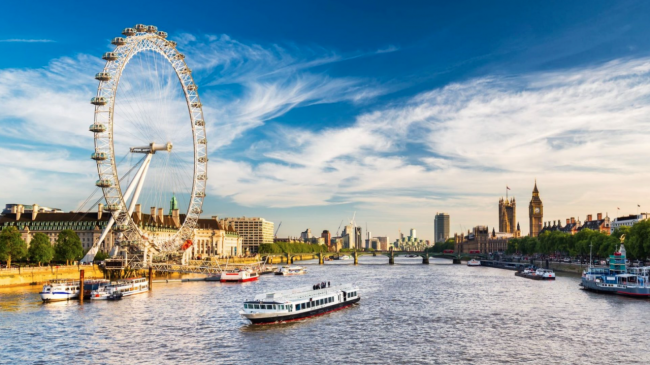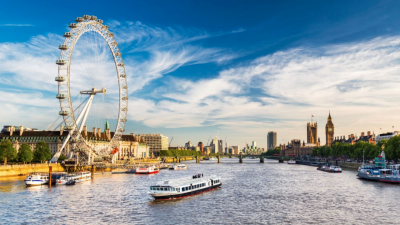 tweet me:
.@HPE and @CristieData are partnering with the Greater London Authority to help find a solution that would consolidate existing compute, storage and networking hardware and deliver value for money at a time when it was also grappling with the pandemic. https://bit.ly/3bIul0M
Summary
HPE Nimble Storage dHCI brings a high performance, cloud-like and energy efficient solution to GLA data centers, whilst saving more than £1 million per year
Tuesday, March 9, 2021 - 12:00pm
London, with a population of around nine million people, is one of the busiest cities on the planet. The Greater London Authority (GLA) has responsibilities in areas including transport, policing, emergency services, housing and the economy in the United Kingdom's capital city. Technology is at the heart of its strategy to tackle the most urgent challenges facing the city.
The GLA, like many organizations of its size and scope, wanted to make its IT environment less complex and more reactive to changing requirements as part of its ongoing digital transformation. Having adopted some public cloud services, the organization decided this would not be suitable for the infrastructure it uses to collect, store and analyse data because of the potential for costs to spiral, a particular concern for a public sector body. 
The GLA turned to Hewlett Packard Enterprise (HPE) and Cristie Data to help find a new solution that would consolidate existing compute, storage and networking hardware and deliver real value for money at a time when it was also grappling with the Covid-19 pandemic.
Delivering agility and ease-of-use across all apps
HPE Gold Partner Cristie Data implemented HPE Nimble Storage disaggregated hyperconverged infrastructure (dHCI) to provide the GLA with better performance, efficiency and total cost of ownership. HPE Nimble Storage dHCI is powered with artificial intelligence and designed from the ground up to deliver the HCI experience, but with more flexibility, and better resiliency and performance than traditional HCI.
The system allows compute and storage resources to be scaled independently, thus helping the GLA react quickly to changing business needs by consolidating apps and workloads on one platform with no network bottlenecks or performance lags.
The GLA now has a fully unified stack in both of its data centers, and an HPE Apollo system providing a backup solution at each site. This gives the GLA an identical technology stack in both data centers, with one point of management for each stack, one set of central HPE support, and, coupled with the intelligent HPE InfoSight predictive analytics platform, complete visibility into the health of the entire environment.
The GLA has been blown away by the success of the new system, stating that "performance is off the scale." The organization has very high-end compute requirements and large file servers, but the HPE Nimble Storage dHCI system can easily handle anything the GLA throws at it.
Cloud-like experience with cost and energy savings
The consolidation of compute, storage and networking into one solution has reduced the number of servers the GLA was using by almost half, cut the number of racks from three to half a rack and reduced the points of management from 15 to just two. This minimized footprint saves the GLA money by avoiding costly overprovisioning. It also lowers energy consumption, helping the Mayor in his quest to make London a world leader in tackling climate change.
Since 2013, the UK Government has instructed public sector organizations to consider cloud solutions before on-premises options. In this case, however, if the GLA had chosen to move their infrastructure to the public cloud as they have done with other services such as their website and email, it is estimated that it would have cost them more than £1 million per year. In stark contrast, the HPE solution delivered by Cristie Data is expected to pay for itself as a result of the savings made on annual maintenance costs alone over the next five years.
With HPE Nimble Storage dHCI, the GLA is still achieving a cloud-like experience, but in its own data centers. The new environment gives the GLA cloud-like power and speed, and the ability to deliver new applications and services anywhere and at any time, all more quickly and securely than before.
Improving the lives of citizens
This project was not a short-term fix. The GLA was investing in a bigger and better long-term IT strategy that would deliver a single, proactive architecture for compute, networking and storage. The new HPE Nimble Storage dHCI system has significantly reduced the demand on the GLA's IT estate, enabling the GLA to manage and analyze data better and faster to help improve the way services are delivered to millions of people.
More From Hewlett Packard Enterprise (HPE)
Tuesday, April 20, 2021 - 10:00am
Tuesday, April 13, 2021 - 10:00am
Videos from Hewlett Packard Enterprise (HPE)