Give Back to Your Community in 2019: Become a Taproot Foundation Pro Bono Volunteer
Primary tabs
Give Back to Your Community in 2019: Become a Taproot Foundation Pro Bono Volunteer
WEBINAR // Taproot+ Live: Use your skills to make a difference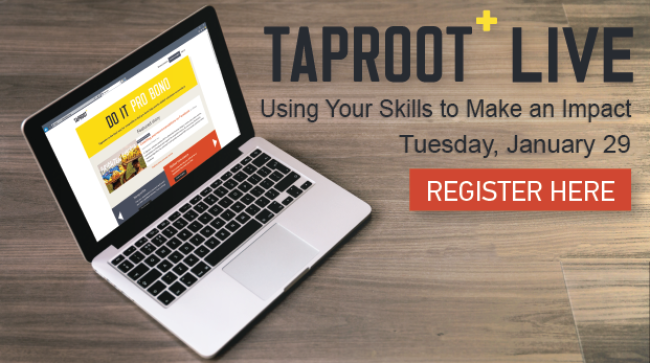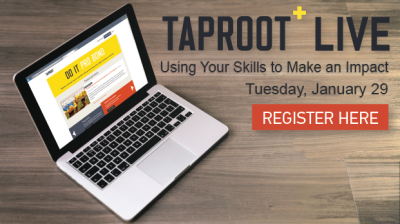 tweet me:
Make a difference in 2019 #volunteering your professional skills to nonprofits. Get started doing #probono by joining @taprootfound free 1/29 webinar http://bit.ly/2smHZRb
Wednesday, January 23, 2019 - 12:15pm
Tuesday, January 29, 2019 at 10 AM PST // 12 PM CST // 1 PM EST
Was one of your New Year's resolutions to get more involved in your community? Taproot Foundation can help with that.
Make a difference by donating your time and professional skills to nonprofits in need of your expertise. Get started by joining Taproot's free webinar on Tuesday, January 29, for future marketing, tech, HR, finance, and strategy volunteers.
During this webinar, experienced Taproot staff will cover how to:
Browse available pro bono opportunities to find one that matches your interests and skills
Put together a strong volunteer application for that project
And share strategies for how to best manage pro bono projects once you're matched with a nonprofit
Can't attend live? Go ahead and sign up anyway—we'll send out a recording to all registrants. 
Tuesday, January 29, 2019 at 10 AM PST // 12 PM CST // 1 PM EST
More From Taproot Foundation
Friday, April 19, 2019 - 12:15pm
Tuesday, April 9, 2019 - 2:25pm
Thursday, March 21, 2019 - 11:35am