Feedback Tips from Tech, Politics, and Beyond: Booz Allen's "Leading Together" Series
Feedback Tips from Tech, Politics, and Beyond: Booz Allen's "Leading Together" Series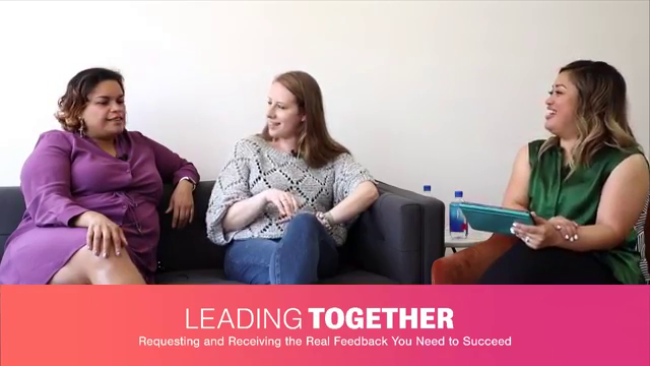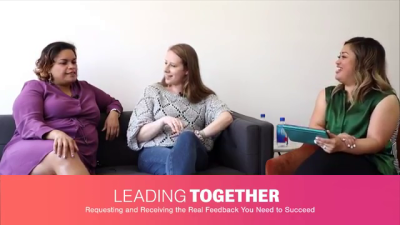 tweet me:
Feedback – tips on giving it and getting it from @crystalp and @ameliafriedman on @BoozAllen's "Leading Together" @BoozAllen http://bit.ly/2IsnJXj
Tuesday, June 18, 2019 - 1:45pm
How do you get the guidance you need for career growth? And how can you navigate these tough conversations to bring out the best in others? Booz Allen Chief Diversity Officer Marlene Aquino and audience members asked these questions and more during the May installment of Booz Allen's "Leading Together" series on Facebook Live featuring Crystal Patterson, global civil partnerships manager at Facebook, and Amelia Friedman, founder and former COO of Hatch Apps. 
From informal hallway conversations to meetings with multiple layers of management, feedback is "baked into the culture" at Facebook, Crystal Patterson said. 
As an entrepreneur, Amelia Friedman said she had a less structured experience getting feedback from mentors, peers, and reports. "I've had to create those opportunities for myself."
Aired on the third Thursday of every month, the firm's "Leading Together" series profiles women carving out new career paths, taking advantage of their unique leadership styles, and overcoming the challenges of managing a career.
Accepting feedback as a gift
One key to effective feedback is to be open to receiving it. When a college advisor suggested that Patterson switch from studying economics to politics and make "that thing you do for fun be your major," Patterson resisted at first. But over the years, as she followed this advice to fulfilling jobs on Capitol Hill and then Facebook, she learned to appreciate her advisor's guidance.
"With growth in your career comes the ability to receive feedback," she said.
Knowing what you need—and asking for it—also is critical. Especially for women, feedback is often too vague to be helpful or focused on personality traits ("be more authentic" or "don't be so angry") rather than metrics and details. 
"Help them by asking a very specific question," Friedman suggested. "For instance, how can I improve as a presenter? How can I do a better job at managing the company's financials?"
Guiding others with clarity and compassion 
Aquino and audience members also asked for advice on how to provide feedback, especially in challenging situations.
One theme that arose was the importance of being clear and constructive. Patterson recalled working for a boss "with very high standards" on Capitol Hill. Feedback involved detailed instructions on tasks like writing memos, with thorough notes on her submissions.
"It really helped me up my game," she said. "I knew that it was in the service of helping me get better."
Address things quickly and directly, the panelists agreed, and give the recipient adequate heads-up and space afterward. 
"The feedback that's harder to receive warmly and openly and humbly is the feedback that comes when you're not expecting it," Friedman said. 
You can watch the full video of this conversation here, and learn more about how women at Booz Allen are on the leading edge by visiting BoozAllen.com/Women.
More From Booz Allen Hamilton
Thursday, May 28, 2020 - 12:20pm
Friday, May 22, 2020 - 8:00am
Wednesday, May 20, 2020 - 8:00am