Erb Institute | Business for Sustainability Andy Hoffman and Dow CSO, Neil Hawkins Discuss Dow Sustainability Fellows Program – Featured in Corporate Eco Forum
Erb Institute | Business for Sustainability Andy Hoffman and Dow CSO, Neil Hawkins Discuss Dow Sustainability Fellows Program – Featured in Corporate Eco Forum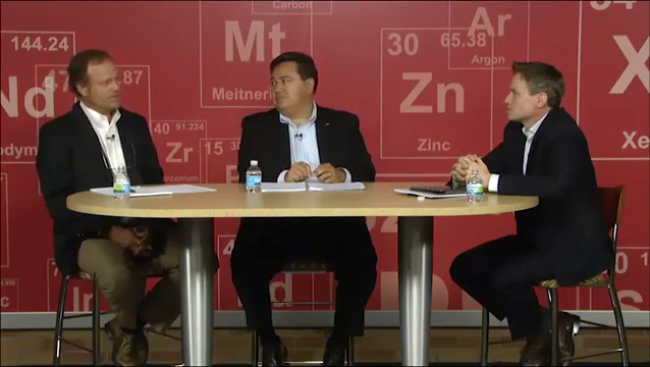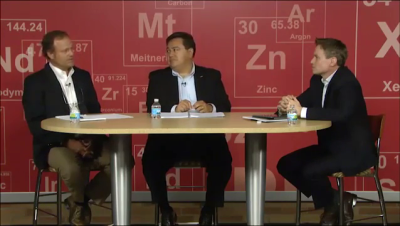 tweet me:
WATCH: @erbinstitute @HoffmanAndy and Dow's @neilchawkins reflect on @UMich partnership with the Dow #sustainability fellows program and marking 5 years of #impact http://myumi.ch/6pmoe
Tuesday, December 5, 2017 - 2:15pm
In the below video and original article shared in Corporate Eco Forum, Hoffman and Hawkins talk about the unique partnership between Dow and the University of Michigan and how the interdisciplinary component sets it apart from other university-corporate partnerships.  Its success in breaking down academic silos is a major reason for why Dow has opted to extend its commitment through 2020.  "As the program continues to evolve, it serves as a model for how interdisciplinary education and academic communities can work together with corporations, non-profits, and the government to address complex challenges." Hoffman opines, "more engagement between the corporate sector and universities are needed."
The Dow Sustainability Fellows Program was launched at the University of Michigan in 2012, with the goal to develop leaders capable of working in an interdisciplinary way to generate solutions to some of the biggest and most difficult sustainability challenges of our time. Each year, the Dow Sustainability Fellows Program selects 40 full-time graduate students pursuing master's and other professional degrees at U-M – Ann Arbor (e.g., architecture, arts, business, engineering, environment, health, law, medicine, policy, social work, urban planning, etc).  These students are organized into interdisciplinary cohorts and paired up companies to solve real-world issues. Each cohort begins in January and concludes in December of the same year. This year the emphasis will be on Food systems, Sustainable Cities, Sustainable Infrastructure, Conscious Consumption, Energy and Transportation.
More From University of Michigan: Erb Institute | Business for Sustainability
Thursday, June 11, 2020 - 3:00pm
Friday, March 20, 2020 - 10:00am
Tuesday, March 17, 2020 - 9:30am
Videos from University of Michigan: Erb Institute | Business for Sustainability