Eastman Foundation Introduces the Great Blue Challenge
Eastman Foundation Introduces the Great Blue Challenge
World Oceans Day and the Global G7 Summit provide forums for collaborative action and innovation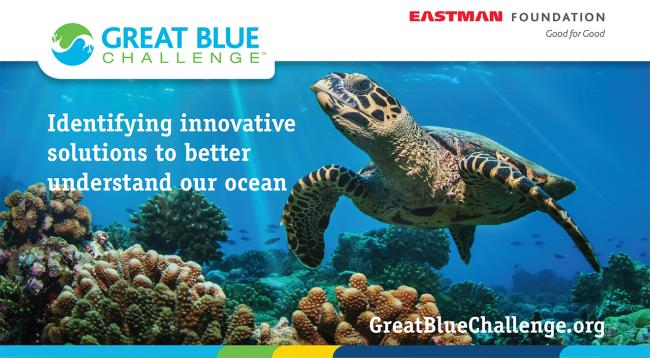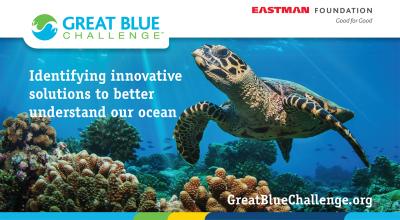 tweet me:
.@EastmanChemCo's Foundation, in conjunction with the 2018 #G7 Summit, is advocating for action in addressing challenges and identifying innovative solutions for better understanding our oceans. #worldoceansday #oceansciencematters http://bit.ly/2M5GWh2
Friday, June 8, 2018 - 2:30am
June 8, 2018 /3BL Media/ - Eastman Foundation, in conjunction with the 2018 G7 Summit, is advocating for action in addressing challenges and identifying innovative solutions to better understand our oceans. In celebration of World Oceans Day, Eastman Foundation is pleased to introduce The Great Blue Challenge.  The Challenge is designed to spark innovation - and to find unique, creative and potentially transformative projects that will expedite ocean research. 
Why ocean science?
The ocean contains 97% of the Earth's known water supply and is fundamental to our climate, atmospheric, weather, food, energy and water systems.  There is no place on the globe where the ocean doesn't matter. And yet, the message is simple – we need more data to better understand the complexities of the world's most important waters.
In short, we can't manage what we can't measure.
"Ocean science is challenging," states David A. Golden, president of Eastman Foundation. "The gap between underfunded ocean science and education and the overtaxed resources expected to deliver solutions is not sustainable. The world is facing enormous challenges, and to solve those challenges we must better understand them." 
Advocating and collaborating for action
With a prominent theme of "working together on climate change, oceans and clean energy", the G7 Summit is ideal for launching the Challenge and recognizing the opportunity to focus on solutions through education and innovation.
In the supporting publication for the Summit by Climate Change – The New Economy (CCTNE), Eastman Advocates for Action and invites individuals associated with an internationally recognized university, research center, or philanthropic scientific initiative to take part in The Great Blue Challenge.  
The Great Blue Challenge
All eligible submissions will be reviewed based on multiple criteria and finalists will have the opportunity to present their proposal in person or by videoconference to a panel of ocean science experts and business leaders. Eastman Foundation will provide up to $25,000 in grant funding through the non-profit, higher education, or charitable organization affiliated with the successful entry.
"The ocean is our greatest shared natural resource and anyone can make a difference by starting locally and making it personal," continues Golden.  "All investments in ocean science are important." 
To learn more about how the Eastman Foundation is encouraging innovation in ocean research and education, visit eastmanfoundation.com.
About the Eastman Foundation
The Foundation invests in initiatives that serve and strengthen communities around the world and improve the quality of life.  The Foundation focuses its resources on organizations and projects in the areas of education, environment, empowerment and economic development.  Learn more about the Eastman Foundation at eastmanfoundation.com and the company's Corporate Responsibility initiatives at responsibility.eastman.com. 
# # #
Contact:
Great Blue Challenge
Maranda Demuth
423.229.6135 |  mdemuth@eastman.com
More From Eastman Chemical Company
Monday, December 10, 2018 - 1:15pm
Friday, December 7, 2018 - 7:45pm
Tuesday, November 20, 2018 - 10:00am