Deloitte's New Survey Reveals That Microaggressions Are More Common Than You Think
Deloitte's New Survey Reveals That Microaggressions Are More Common Than You Think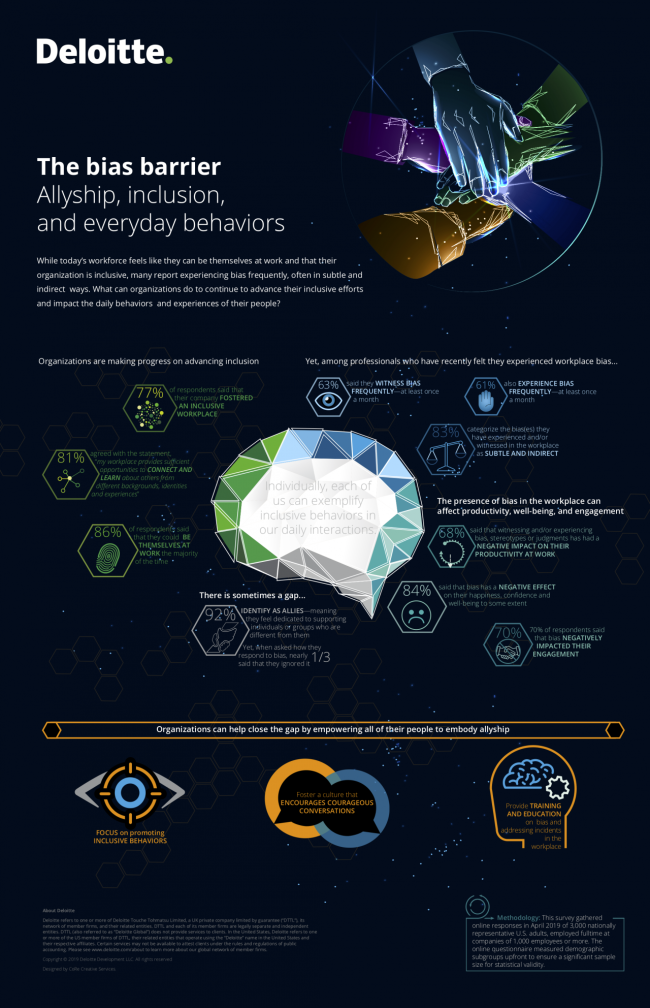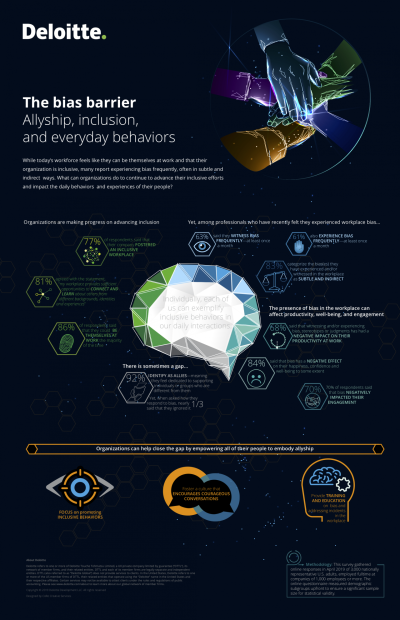 tweet me:
.@Deloitte's New Survey Reveals That Microaggressions Are More Common Than You Think http://bit.ly/2Ykkzy1 via @forbes
Tuesday, August 27, 2019 - 11:45am
Deloitte recently published the results of their 2019 State of Inclusion survey. Surveying 3,000 full-time employees in various professions around the United States, respondents were asked various questions about diversity, inclusion, and bias. The respondents who were surveyed all work at companies with 1,000 or more employees. Researchers also wanted to gain a deeper understanding of the role that allyship plays in organizations. Survey results reveal that 77% of respondents felt that their organizations foster inclusive work environments. Eighty-one percent of respondents indicated that their companies offer opportunities to connect with people from different identities and backgrounds. Eighty-six percent of those surveyed shared that they could be themselves at work. Some of the respondent demographics that were assessed include race, gender, LGBT status, military/veteran status, generation and disability status. These results are promising and indicate that companies are starting to put forth a concerted effort to move the needle as far as fostering a more inclusive workplace for all.
Learn more about the survey here
More From Deloitte
Monday, October 7, 2019 - 11:55am
Monday, June 10, 2019 - 11:15am
Monday, June 3, 2019 - 9:10am