Delivering Constructive Change through CSR
Delivering Constructive Change through CSR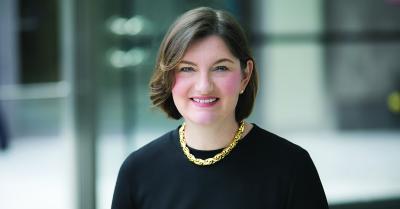 Thursday, June 7, 2018 - 9:30am
By Heidi DuBois, Global Head of Philanthropy and Corporate Social Responsibility at BNY Mellon
It is gratifying to work for a company genuinely committed to the wellbeing of the world and its citizens. Part of my role at BNY Mellon is to help determine where we can use our resources for the most positive, tangible impact. We do this by studying global trends, responding through our CSR strategy and supporting achievement of the UN Sustainable Development Goals that aim to address the world's most pressing needs. As you've can see in our 2017 CSR Report, we believe we can make a real difference by focusing on gender equality, climate change and the effects of technology, globalization and the changing workforce.
BNY Mellon is uniquely positioned to make a difference. We not only devote our own resources to issues affecting our communities and stakeholders — we enable our clients to leverage a broad range of social investment solutions. This increases our ability to deliver positive impacts and aligns us with clients who also strive to reinforce their values through CSR and investment activities.
As I reflect on 2017, I am proud of BNY Mellon's role in supporting the soundness of the global financial system and mobilizing capital to invest in a better future. We made measurable progress in many areas, including administering the second-largest clean energy program loan ever made in the U.S., and servicing green bonds around the world. We affirmed our commitment to diversity and inclusion through events and instituting best practices, and increased membership in our Employee/Business Resource Groups, which connect employees with shared interests to impact our business, by 58 percent, including new chapters in India and Brazil. We continued our strong track record of managing our environmental footprint, earning an "A" rating from CDP for GHG emissions disclosure and climate action for the fifth year in a row.
With all our accomplishments, we know our work is far from done. The global landscape is always changing, but our commitment to conducting business responsibly is steadfast. We will continue to watch global trends evolve and adjust our CSR strategy to deliver the most positive, constructive impact, today and tomorrow.
More From BNY Mellon
Tuesday, July 30, 2019 - 9:00am
Tuesday, July 23, 2019 - 9:00am
Tuesday, July 16, 2019 - 3:00pm