Customers Expect Sustainable Options. How Are You Delivering?
Customers Expect Sustainable Options. How Are You Delivering?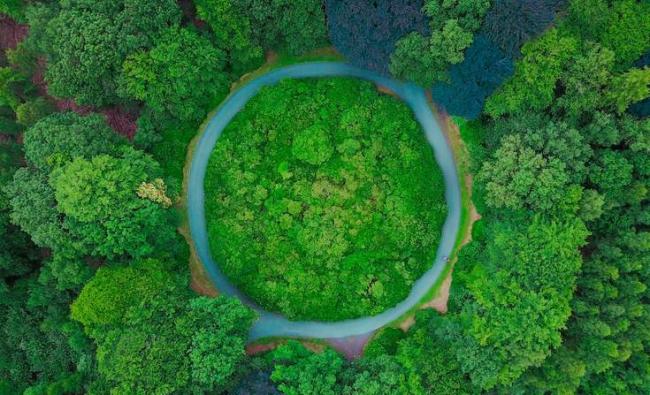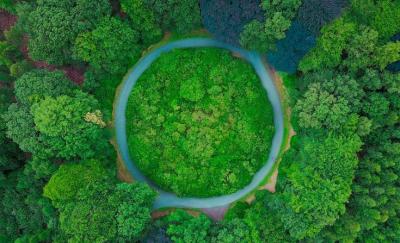 tweet me:
Customers Expect Sustainable Options. How Are You Delivering? http://bit.ly/33K2w2a @AsiaPulpPaper @greenbiz
Monday, December 2, 2019 - 3:25pm
This article is sponsored by Asia Pulp & Paper.
The walls that once existed between businesses, consumers, NGOs and governments are tumbling down in the interest of a shared goal — developing a more sustainable Earth. Within this dynamic structure, each player has a unique role. More than ever, consumers are vocalizing how they expect the institutions they engage with, including the brands they patronize, to collaborate and provide products and services that help promote an eco-friendly way of life.
According to new data released by Asia Pulp & Paper (APP) Sinar Mas from the 2019 Paper & Packaging Consumer Trends Report, most consumers include sustainability considerations among the most important factors they use to determine their spending habits. This is especially important in the food packaging sector.
Research conducted for the report found that three in five adults (61 percent) said they would be willing to pay more for food products packaged in sustainable materials, with 35 percent saying they would be open to paying up to 10 percent more. With millennials being most likely to say they would be willing to pay more for sustainably packaged food products, and considerably more inclined than their older counterparts to pay over 10 percent more, this consumer trend is built to last. In order to break through to consumers in a crowded marketplace, companies need to show that they mean business when it comes to sustainability.
Consumers continue to reward brands that uphold public commitments to sustainability, with 31 percent of Americans listing sustainability among the top two attributes most helpful in building brand trust. And, while consumers assume a degree of personal responsibility for maintaining a sustainable lifestyle, they want the brands they trust to collaborate on this process and provide smarter, environmentally friendly products and services.
In fact, when asked what entity is most responsible for improving sustainable development outcomes, respondents were most likely to rank businesses (72 percent) among their top two choices, followed by both governments and consumers themselves at 57 percent. Building trust with consumers requires strategic planning and transparency about how sustainability is being achieved — and it starts with the supply chain.
Economies as ecosystems
When considering a sustainability path forward for an organization, decision-makers would be remiss not to consider the role suppliers play driving sustainable production. Ultimately, the supply chain economy is part of one interconnected ecosystem, where end products have longer lifespans and the ability to reenter the cycle for reuse. With this in mind, sustainable supply chain development requires holistic strategy to achieve results.
Many companies, including APP, are working to blend the circular economy with the "bioeconomy" — the production use and conservation of biological resources — to ensure that a sustainable closed system forms as the cornerstone of operations. The combined approach, what some have coined the "circular-bioeconomy," refers to how a sustainable production process can leverage compostable and recycled materials, resulting in less waste and smarter use of renewable materials.
Alignment with the circular-bioeconomy encourages industrial symbiosis and a clear move away from the take-make-waste approach to manufacturing. It means finding opportunities to change how we do things while maintaining the benefits we derive from ecosystems.
Supporting a green supply chain from start to finish can make a big difference in developing sustainability initiatives. Green supply chains must support a global industry through responsible business practices by protecting forests, peatlands and biodiversity, and working in harmony with local communities.
In addition to developing compostable paper products, APP has demonstrated commitment to its global supply chains by investing millions to protect Indonesian communities. By collaborating with suppliers on these issues, together with prioritizing efficient production and innovative product design, companies can make a lasting impact on their customers. Engaging with suppliers that operate within a circular-bioeconomy framework shows a dedication to long -term sustainability and supports the demands of today's consumers.
Why certification matters
The process of developing and executing a sustainability plan would not be complete without ensuring that a company's business partners are qualified for the job. Just as you wouldn't bring on a new team member without knowing their qualifications, you wouldn't want to bring on a new supplier without understanding its background.
One example of this is in forestry. Illegal logging is a growing issue around the world, and it threatens both our forests and businesses that are taking steps to produce legally logged timber. In terms of background checks for paper suppliers, organizations such as the Program for the Endorsement of Forest Certification (PEFC) require businesses to rigorously demonstrate they are performing legal forestry to receive certification.
Certification is also a tried and true method of communicating sustainability standards with consumers. The same customers who have indicated a willingness to pay more for sustainably packaged products are actively looking for these labels to be sure that the products they buy meet their sustainable standards. Additionally, many retail locations in North America are taking on that responsibility for consumers and requiring products to be certified before they can be stocked on shelves.
When you engage with a certified business, you're also engaging in a sustainable supply chain. This goes to show how commitment to sustainability comes full circle, and that environmental protection is a collaborative effort vital to maintaining a beautiful earth and satisfied consumers.
Don't leave the pot unattended
It's a critical period for businesses to adopt environmentally sustainable practices. Business that ignore the environmental and sustainability demands of enlightened consumers risk driving them away.
By collaborating with responsible partners that have demonstrated firm commitment to sustainable business, you can assure your customers that you share their concerns and are working to create a better, more sustainable economy that works for all of us.
More From Asia Pulp & Paper
Wednesday, November 6, 2019 - 2:25pm
Friday, September 27, 2019 - 11:00am
Thursday, September 26, 2019 - 3:00pm