Consulting Magazine Names Booz Allen's Julie McPherson and Kelly Rozumalski "2021 Women Leaders in Technology"
Consulting Magazine Names Booz Allen's Julie McPherson and Kelly Rozumalski "2021 Women Leaders in Technology"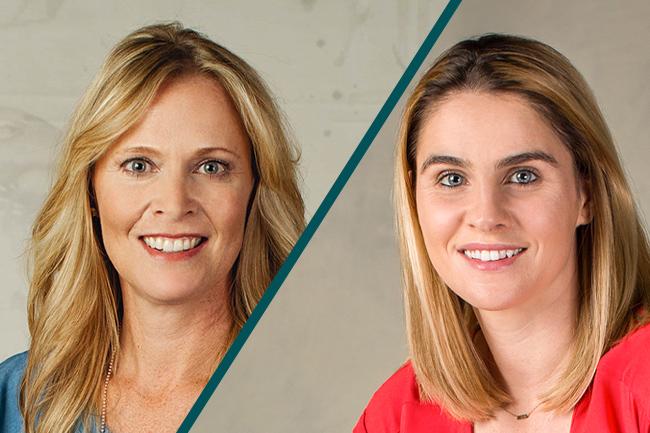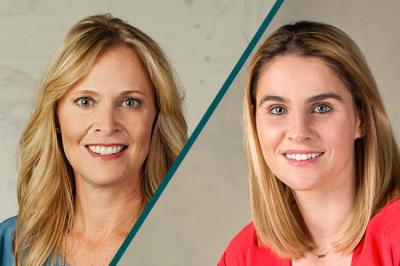 Friday, May 21, 2021 - 9:25am
"The diversity of thought and style you bring is much needed and absolutely necessary for your firm's and your clients' success."
-Consulting Magazine's Women Leaders in Technology awards
Technology consulting covers an expansive range of activities today, from advising clients on the fourth industrial revolution, digital disruption, and digital transformation, to guiding IoT, cloud, and cybersecurity strategies to meet mission objectives.
Yet in this space, according to Consulting Magazine, "Women leaders in technology fields are often overlooked, but particularly in the consulting profession—where three-quarters of the industry is male, especially in the upper ranks."
"To shine a light on the work you do day in and day out because it is so vital," the magazine created its Women Leaders in Technology awards. In 2021, two Booz Allen employees made the list: Executive Vice President Julie McPherson—honored for Excellence in Client Services—and Vice President Kelly Rozumalski—honored for Excellence in Innovation.
Building better online experiences—and a thriving business
McPherson leads Booz Allen's digital solutions business, overseeing a team of 1,000+ technologists specializing in digital strategy, data platforms, software engineering, and digital experience. Their mission: help federal agencies modernize while meeting mission needs, even during a global pandemic.
She guided Booz Allen's work to build out Recreation.gov, one of her most visible projects over the past year. Created for an interagency government coalition  including the Forest Service and National Park Service, this one-stop-shop for reservations, activities, and park updates helped visitors safely enjoy the outdoors at more than 103,000 destinations.
Under McPherson's leadership, features like timed entries and contactless payment were up and running in mere weeks, helping to drive a 108% increase in new users over the summer and generate nearly 1.4 million new accounts. 
"Julie's team designs technology for real people, from citizens to warfighters," said Booz Allen Executive Vice President Susan Penfield. "Through human-centered design, agile processes, and best-in-class customer experience principles, she ensures that that our solutions go beyond technology alone to deliver purposeful outcomes and serve citizens with care. She is an incredibly deserving recipient of this award."
Securing healthcare—and strengthening the talent ecosystem
Kelly Rozumalski is Booz Allen's first-ever secure connected health director, leading the firm's efforts to protect an increasingly connected healthcare system. It's a multifaceted role with many evolving missions: helping life sciences organizations share information, safeguarding medical devices from hackers, protecting patient data and care delivery in telehealth services, supporting secure medical products, and more.
During the pandemic, overtaxed healthcare organizations faced ongoing cyber risks, including threats from nation-state actors. Rozumalski led Booz Allen's efforts to help them reduce their exposure. Using next-generation security analysis, threat identification and remediation techniques, her team helped secure medical centers and research organizations nationwide and helped protect over 100 new digital technologies.  
Rozumalski is also strengthening her team's ability to respond to future challenges. As Booz Allen's cyber and engineering recruiting lead, she hired more than 150 cybersecurity experts, engineers, cloud architects, and software developers in the past year—54% of whom are female or identify as Black, Indigenous, or people of color (BIPOC)—and chartered a cyber engagement program to connect technical talent to a community and training opportunities. During this time, Booz Allen reduced its attrition among cyber employees by more than 10 percent.
"Whether she's leading teams to deliver innovative cyber solutions to protect our clients' missions or reducing their exposure to cyber threats, helping us attract and retain in-demand cyber talent, or advocating for more diversity in the technology field, Kelly makes an impact, and it's wonderful to see her leadership recognized with this award," said Booz Allen Senior Vice President Mark Gamis.
Read about this year's Women Leaders in Technology award winners and learn more about the women of Booz Allen and innovation at the firm.