This Children's Village Supports Vulnerable Children and Families Across South Africa
Primary tabs
This Children's Village Supports Vulnerable Children and Families Across South Africa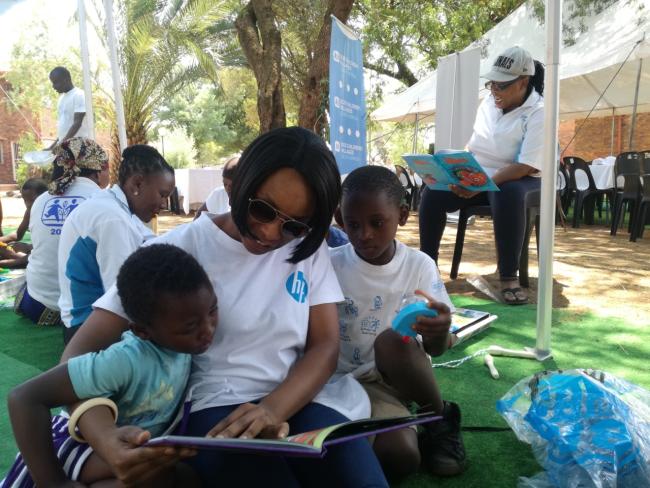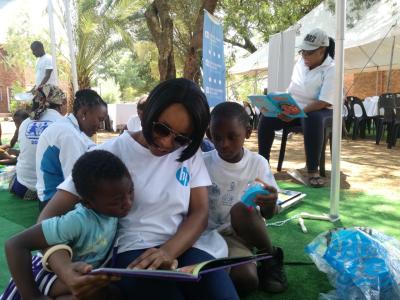 tweet me:
Staff from @HP Inc. went to the @sos_children village in Ennerdale Johannesburg for a day of service that included; chess, lunch, and action. http://bit.ly/2TUNxhV @HPSustainable by @Mbalikgame for @GlblCtzn
Tuesday, February 19, 2019 - 9:00am
With 11 facilities across South Africa, SOS Children's Village supports vulnerable children as well as fragmented families. 
At their Ennerdale village in Johannesburg, on Friday, HP Inc. hosted a day of action for their staff members and internal stakeholders to help support educational programmes and activities. 
Back in July 2017, HP Inc. committed to enhancing education for more than 100 million people by 2025. 
And in partnership with Global Citizen, its mission is to reinvent quality learning and digital literacy to empower people, including those who are marginalised, to help them succeed in the digital economy and create better lives for themselves and their families. 
In working towards this goal, over 20 staff members from HP Inc. Johannesburg spent the day with children — engaging them in activities such as 30 second games, tennis, chess, and reading sessions. 
More From HP, Inc.
Wednesday, June 5, 2019 - 1:35pm
Monday, June 3, 2019 - 2:45pm
Friday, May 31, 2019 - 3:30pm