Celebrities and Activists Join Journalist Marianne Schnall to Highlight Women's Political Leadership
Celebrities and Activists Join Journalist Marianne Schnall to Highlight Women's Political Leadership
Women's representation and civic engagement take center stage in high profile campaign and upcoming event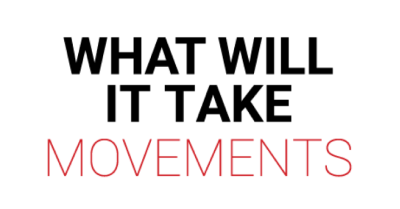 Wednesday, October 10, 2018 - 2:45pm
NEW YORK, October 10, 2018 /3BL Media/ - At a time when women are rising up to run for office in record numbers, and we head towards a pivotal mid-term election, today, journalist Marianne Schnall announced two timely initiatives to highlight the need for women's political leadership, civic engagement and get out the vote.
Both the event and video campaign were organized in partnership with Schnall, author of What Will it Take to Make a Woman President? Conversations About Women, Leadership & Power (recently recommended by Beyoncé) and founder and CEO of What Will It Take Movements which works to inspire a new generation of women leaders.
"Gender equality is not a women's issue, it is a human issue," said Schnall. "Both the campaign and this event serve as a call to action for women to use their voices and exert their important influence as leaders, as voters, and as engaged citizens. We all benefit from more equal and diverse leadership."
Upcoming event: October 15, 2018 - Women's Political Leadership: What Will It Take?
In partnership with NYU's Skirball Center this free event will be hosted prior to the midterm election to rally support and highlight the need for women's political leadership and to inspire women to realize their own agency and power, and get out the vote. Journalist and What Will It Take Movements founder Marianne Schnall and Media Industry Leader Pat Mitchell will be moderating, and speakers include Democratic Leader Nancy Pelosi, Strategist/Political Correspondent Symone Sanders, Activist/Educator/Writer Brittany Packnett, Democratic Candidate for NY State Senate Alessandra Biaggi, and Former Lieutenant Governor of Massachusetts/Political Parity Cofounder Kerry Healey. The event will connect people to What Will It Take's Women & Politics initiative guiding voters towards sites and resources to register to vote and find their polling place, as well as groups that offer trainings on running for office.  The event will be live streamed to reach a wider audience.
This timely event is part of Intentional Media's Year of Women campaign, inspired by Schnall's viral CNN article, 2018 Will Be the Year of Women. More information and registration information can be found at the link below (tickets are free):  https://nyuskirball.org/events/skirball-talks-womens-political-leadership
What Will It Take to #RepresentHer? campaign
Celebrities and activists including Larry Wilmore, Tarana Burke, and Sophia Bush released a video launching the "What Will It Take To #RepresentHer" campaign, an effort to break down gender stereotypes and promote women in leadership.  This initiative was created in partnership with filmmaker Jennifer Siebel Newsom's The Representation Project, journalist Marianne Schnall's What Will It Take Movements, and the Berkowitz brothers' production company Not A Billionaire and features interviews with a diversity of notable figures including Valerie Jarrett, Tarana Burke, Sophia Bush, Dolores Huerta, Pat Mitchell, Tina Tchen, Gabrielle Reece, Ai-Jen Poo, Monica Ramirez, Brittany Packnett, Sarah Eagle Heart, Patrisse Cullors, Amanda Seales, Stoneman Douglas students, Larry Wilmore and others.
You can see the video and website featuring additional tools here:
https://www.letsrepresenther.org
###
About Marianne Schnall: Marianne Schnall is a widely published writer and interviewer whose work has been featured in a variety of media outlets including O, The Oprah Magazine, Marie Claire, CNN.com, TIME.com,Refinery29, Forbes, EW.com, the Women's Media Center, Huffington Post, and many others. She is the co-founder and executive director of the women's website and non-profit organization Feminist.com and founder of What Will It Take Movements. She is the author of "What Will it Take to Make a Woman President? Conversations About Women, Leadership, and Power." www.marianneschnall.com
About What Will It Take Movements: What Will It Take is a media, collaboration, learning, and social engagement platform that inspires, connects, educates and engages women everywhere to advance in all levels of leadership and take action. What Will It Take acts as a connective tissue bringing together existing stakeholders and champions of women's leadership across industries on a single platform to foster collaboration and coordination.  www.whatwillittake.com
About Year of Women: Year of Women is an inclusive, international movement built through an integrated digital, media, and event campaign that will facilitate the critical conversations, connections, and actions needed to elevate women in business, finance, and politics. What Will it Take's partners on the YOW campaign include Conscious Company Media, SOCAP, and Good Capital Project.  www.yearofwomen.com
About Intentional Media
Year of Women is an initiative of Intentional Media, a family of brands — including SOCAP, The Good Capital Project, Conscious Company Media, and What Will It Take Movements — catalyzing the transition to an economy that ensures our social, environmental, and economic systems thrive together. We have a network of investors, entrepreneurs, business leaders, advisors,, philanthropists, foundations, and thought leaders across the world helping us achieve this mission. www.intentional.co
Media Contact:
lzizumbo@intentional.co
801-671-1018