Caterpillar Dredging
Caterpillar Dredging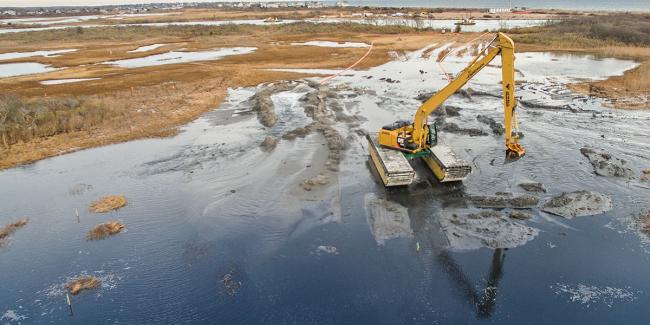 tweet me:
.@CaterpillarInc customers employ dredging at two locations in Charleston, RI and Israel to improve the environment and enhance the natural infrastructure and local economy. Check out Caterpillar's 2017 sustainability report to learn more http://bit.ly/2OMGGnq
Tuesday, November 20, 2018 - 9:00am
Ninigret Salt Marsh in Charlestown, Rhode Island, serves as a nursery for fish, a feeding ground for wading birds and a nesting area for migratory species. The Ashdod port in Israel is one of the country's two main cargo ports.
Click here to learn about two examples of how dredging is improving the environment and enhancing the natural infrastructure and local economy at these two locations.
More From Caterpillar Inc.
Friday, October 18, 2019 - 11:00am
Friday, October 11, 2019 - 12:00pm
Tuesday, October 8, 2019 - 12:00pm