"Catch Colt Draws a Coffin Cart": Remembering John Perry Barlow
Primary tabs
"Catch Colt Draws a Coffin Cart": Remembering John Perry Barlow
tweet me:
This week's @SeaChangeRadio - "'Catch Colt Draws A Coffin Cart': Remembering John Perry Barlow" http://www.cchange.net/2018/02/13/jpb/
Multimedia from this Release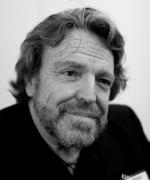 Wednesday, February 14, 2018 - 2:00pm
John Perry Barlow, Grateful Dead lyricist, co-founder of the Electronic Frontier Foundation and environmentalist, died in his sleep this past week at the age of 70 after a lengthy illness. Host Alex Wise had the honor of meeting and interviewing Mr. Barlow for Sea Change Radio a couple of times and this week we pay tribute to him by re-visiting those discussions. Among other things, he talks about the his time with the Grateful Dead, his conservative Wyoming roots, and potential energy solutions for the next generation. Listen now as we remember the man who provided the words to the soundtrack for so many millions of music listeners, fought for civil liberties in the digital age and made the world a far more interesting place.
More From Sea Change Radio
Wednesday, May 22, 2019 - 8:15am
Tuesday, May 14, 2019 - 7:30pm
Wednesday, May 8, 2019 - 9:00am