Booz Allen's Patricia Porter and Susanne Goett Talk About Risks, Rewards, and Role Models
Booz Allen's Patricia Porter and Susanne Goett Talk About Risks, Rewards, and Role Models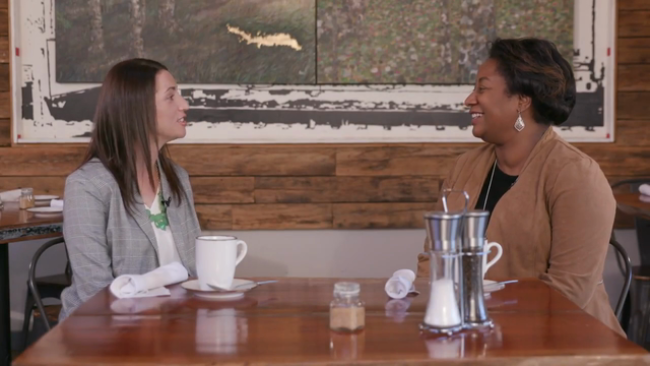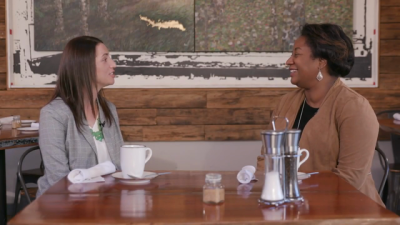 tweet me:
.@BoozAllen's Patricia Porter and Susanne Goett talk risk, role models, and more for #WHM19 http://bit.ly/2TFMVAN
Friday, March 15, 2019 - 2:05pm
According to the (ISC)2 2018 Global Information Security Workforce Study on Women in Security, women occupy only 24 percent of information security positions across the globe. Booz Allen is working to change that.
This March, Booz Allen is hosting a series of conversations for Women's History Month. In this installment from the Courageous Conversations Video Series, Talent Acquisition Manager Susanne Goett talks with Talent Acquisition Leader Patricia Porter about turning risks into rewards, being your authentic self at work, and the importance of leadership role models for women in the workplace. Highlights follow.
An early role model for embracing risk
Porter credited her father for helping her embrace change, from frequent moves during her youth to new opportunities in her career, including international assignments. "Every opportunity that was presented to him, he took advantage of it," she said. "There's no risk without reward."
"It's okay to ask questions"
At Booz Allen, Porter is a leader with the African American Forum and mentors young professionals. In this capacity, she advises colleagues to find advocates and ask for help, especially in new situations.
"It's okay to ask questions. It's okay to be curious. It's okay to be unsure," Porter said. "That's one of the things we pride ourselves on at Booz Allen."
The importance of candid advice—and a welcoming environment
Sometimes asking for help can lead to difficult—but valuable—feedback. Porter recalled a time early in her career when she was adjusting to a new role. She was so caught up with preparation and getting acclimated that a colleague told her she appeared unapproachable.
"It reminded me to just be myself," she said. "Relax, take the situation in, don't take myself too seriously."
That's why it's so important for people in leadership roles to advocate for women and diversity, she said. This helps create an environment where "people can be themselves, where they can show up, have a seat at the table and their thoughts and ideas are welcome."
Watch the full conversation and learn more about the Courageous Conversations Video Series and diversity and inclusion at Booz Allen.
More From Booz Allen Hamilton
Friday, May 29, 2020 - 8:00am
Thursday, May 28, 2020 - 12:20pm
Friday, May 22, 2020 - 8:00am