Booz Allen Named a "World's Most Admired Company" for Seventh Consecutive Year
Booz Allen Named a "World's Most Admired Company" for Seventh Consecutive Year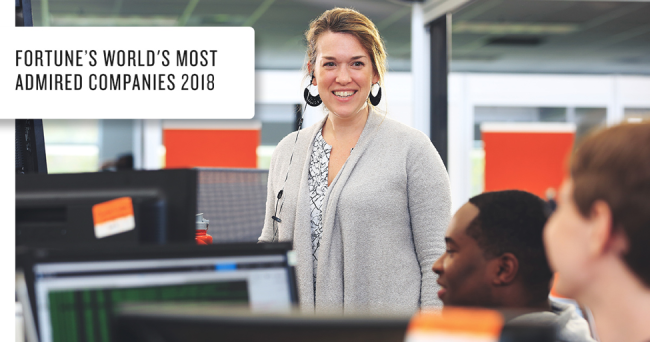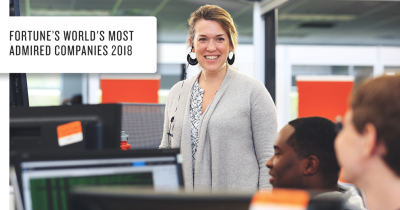 tweet me:
.@BoozAllen honored to be named to @FortuneMagazine's "World's Most Admired Companies" for 7th consecutive year: http://bit.ly/2nnWKAo
Tuesday, January 30, 2018 - 9:00am
For the seventh year in a row, Booz Allen Hamilton has been included on Fortune magazine's prestigious list of "The World's Most Admired Companies." With results determined by 3,900 executives, analysts, directors, and experts, the list is considered "the definitive report card on corporate reputations."
Booz Allen ranked third in the Information Technology sector. The firm was particularly recognized for its achievement in Innovation, People Management, and Social Responsibility.
"Booz Allen believes deeply in the power of our diverse, values-driven workforce to change the world," said Chief People Officer Betty Thompson. "Every day, our talented people harness collective ingenuity to achieve great things for our clients, colleagues and communities and we are proud to have received this recognition."
To determine the overall rankings, companies were rated on nine criteria, from investment value and quality of management and products to social responsibility and ability to attract talent. To see the full list, visit: http://fortune.com/worlds-most-admired-companies/list/
Booz Allen empowers its employees to change the world. Ready for what's next in your career? Visit https://www.boozallen.com/careers.html.
More From Booz Allen Hamilton
Wednesday, November 20, 2019 - 7:00am
Tuesday, November 19, 2019 - 2:00pm
Monday, November 18, 2019 - 7:00am