Booz Allen Interns Take Assistive Technology One Step Further in This Year's Summer Games
Booz Allen Interns Take Assistive Technology One Step Further in This Year's Summer Games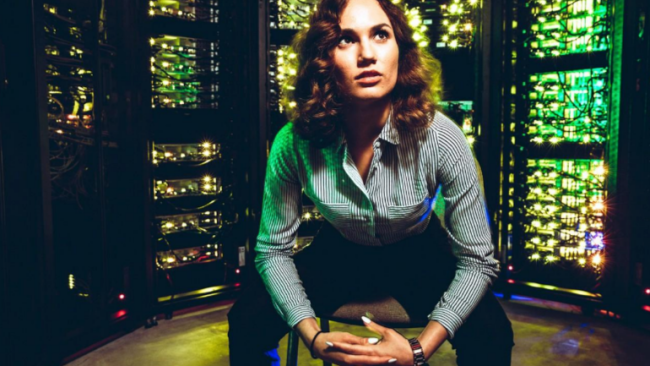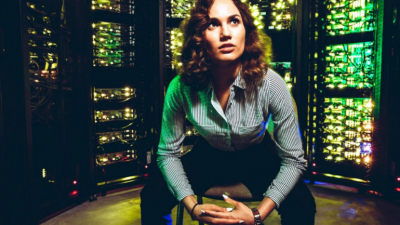 tweet me:
.@BoozAllen Interns Take Navigation Assistance for the Blind One Step Further in This Year's Summer Games. Read: http://bit.ly/2syCVYj
Monday, July 10, 2017 - 10:05am
Below is the first in a series of posts about projects from the Booz Allen Summer Games internship program.
This summer, 450 Summer Games interns are tackling real-world challenges. How can you build an Internet of Things platform that is secure from the get-go? What's the best way to predict rising water scenarios? Can you automate IT operations through Machine Intelligence to do this? And how do you make it easier for the public to spot fake news?
For decades, people who are blind or have low vision have navigated streets and sidewalks with the assistance of a guide cane. Last summer, a team of Booz Allen Hamilton interns decided to explore how they could innovate beyond existing navigational devices. Teaming with the National Federation of the Blind, the Summer Games interns developed potentially groundbreaking technology that allows people who are blind to experience and navigate the world through a non-visual interface called Iris.
Iris is a navigation system that uses the latest in machine vision, perception, mapping, and human-machine interface technology to allow people with low-to-no vision to cross streets safely, read street signs, and avoid obstructive obstacles. 
Today, a new team of Booz Allen interns is taking Iris a step further. Engineers Ryan Nangle and Shannon Oscher are exploring how to make the Iris device—which currently uses a haptic feedback belt in conjunction with a stereo camera worn around the chest to provide navigational cues—less cumbersome. Tommy Koehler, Nicole Miko, Elyse Heob, and Ali Epstein are charged with generating awareness and interest around Iris, a technology poised to disrupt the assistive technology industry. The team will develop an interactive website and film-quality marketing materials as well as research funding opportunities to advance Iris.
Ali Epstein said of the team's work, "An estimated 1.02 million people are completely blind and 8.2 million people have uncorrected low vision—and the Journal of the American Medical Association holds that these numbers are expected to double by the year 2050. People who are blind have faced decades of stagnant growth in the assistive technology field, and we have an exciting opportunity to explore new and innovative solutions. Our team is excited to continue the efforts that were initiated last summer and to see change hit the market."
Want to learn more about what Booz Allen's Summer Games interns are up to? Visit: https://www.boozallen.com/e/careers-content/booz-allen-summer-games.html"
More From Booz Allen Hamilton
Friday, May 22, 2020 - 8:00am
Wednesday, May 20, 2020 - 8:00am
Thursday, May 14, 2020 - 8:00am