Booz Allen Hamilton Named Consulting Partner of the Year by Americas 2017 NVIDIA Partner Network
Booz Allen Hamilton Named Consulting Partner of the Year by Americas 2017 NVIDIA Partner Network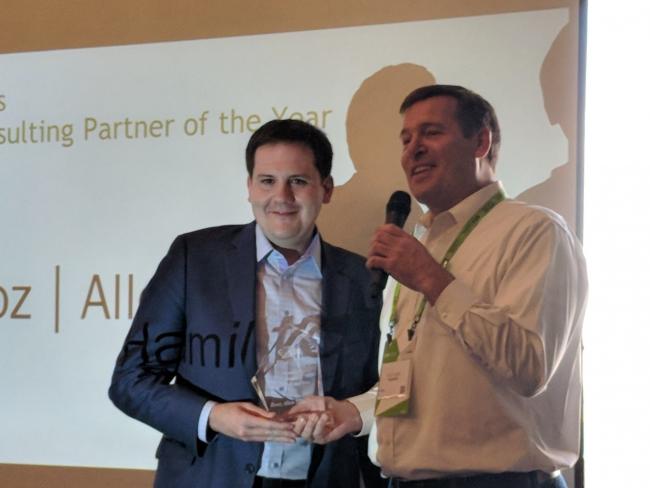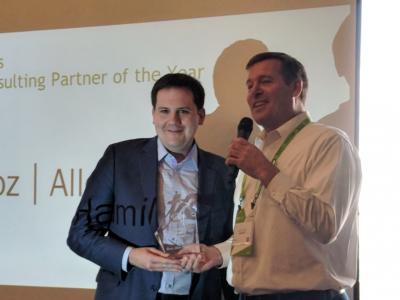 Tuesday, March 27, 2018 - 8:05pm
Booz Allen Hamilton has been honored with the Americas 2017 NVIDIA Partner Network (NPN) Consulting Partner of the Year Award. The award, which recognizes the firm for its contributions in helping expand NVIDIA Artificial Intelligence (AI) solutions in North America, was presented this week at the 2018 NVIDIA GPU Technology Conference in Silicon Valley, California.
Booz Allen Hamilton and NVIDIA have worked together since 2015 on a variety of initiatives that leverage NVIDIA's GPU technology. Notably, Booz Allen Hamilton is one of six companies in the world that has obtained certification as NVIDIA "Service Delivery Partner" and is currently the only federal provider. NVIDIA will certify Booz Allen trainers for their Deep Learning Institute, allowing Booz Allen to deliver hands-on training to thousands of government employees. The training will help the U.S. government apply deep learning techniques to key challenges in healthcare, defense and cybersecurity; and ultimately identify risks before they happen, capitalize on trends that could save lives, and be more precise and accurate in decision-making and outcomes.
"While the necessary changes to becoming a machine intelligent operation may be overwhelming for an organization and its workforce, it is necessary to operate efficiently and securely in a data-driven world," said Dr. Josh Sullivan, senior vice president, who leads Booz Allen Hamilton's data science and advanced analytics capabilities. "We are honored to partner with NVIDIA to further innovation that will fundamentally change the way we accomplish daily tasks and create a world in which data and machine intelligence work together for the greater good."
"GPU-enabled workflows are becoming increasingly common for early adopters of AI," said Craig Weinstein, vice president, Americas Partner Organization, NVIDIA. "Booz Allen Hamilton has driven mutual engagements helping customers understand the value of AI and its impact on their business, delivered Deep Learning Institute training, and are also developing unique solutions with NVIDIA to target cyber security."
Read more about how Booz Allen is unlocking the potential of Machine Intelligence here.