Booz Allen Among Forbes' Top 100 "America's Best Employers for Diversity"
Booz Allen Among Forbes' Top 100 "America's Best Employers for Diversity"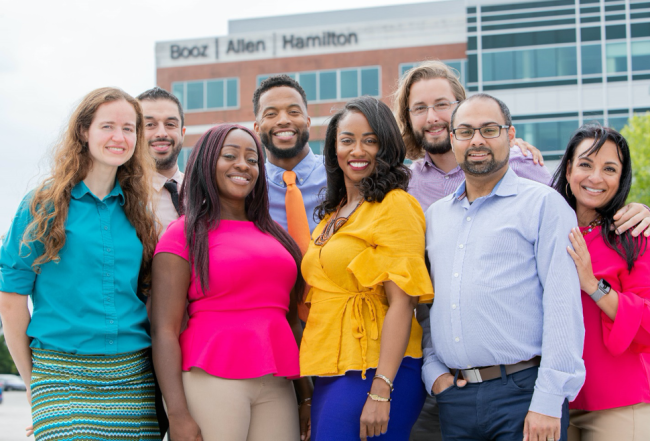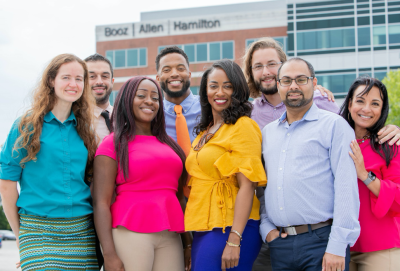 tweet me:
.@BoozAllen celebrates and values diversity in all forms. Now on @forbes 2020 list of America's Top 100 Best Employers for Diversity http://bit.ly/36B1UgR
Wednesday, January 29, 2020 - 7:00am
Forbes has once again named Booz Allen one of "America's Best Employers for Diversity," ranking the firm ahead of companies including Ernst & Young, McKinsey & Company, and PricewaterhouseCoopers in 2020.
Recognition of a guiding commitment
To create this list, Forbes collaborates with analytics firm Statista to survey more than 50,000 U.S. employees of companies where at least 1,000 people work in their U.S. operations. In 2019, Booz Allen made the list for the first time. We ranked 54th this year, representing a leap of 200 places—and affirming the firm's ongoing commitment to be a workplace for all.
"Diversity has always been one of Booz Allen's guiding values," said Booz Allen Chief Diversity Officer Marlene Aquino. "But we know we need to go beyond building a diverse workforce. We're committed to creating a culture of inclusion that fosters respect and opportunity for all."
Celebrating and valuing diversity in all forms
The Forbes ranking is just one of many recent recognitions for Booz Allen's inclusion of women, people of color, people with disabilities, veterans, and members of the LGBTQ community in the workplace. The firm has also achieved:
See the full Forbes list and learn more about diversity and inclusion at Booz Allen.
More From Booz Allen Hamilton
Tuesday, April 20, 2021 - 8:00am
Friday, April 9, 2021 - 9:35am
Tuesday, April 6, 2021 - 8:00am