Aligning CSR Spending to Improve Workforce Diversity
Primary tabs
Aligning CSR Spending to Improve Workforce Diversity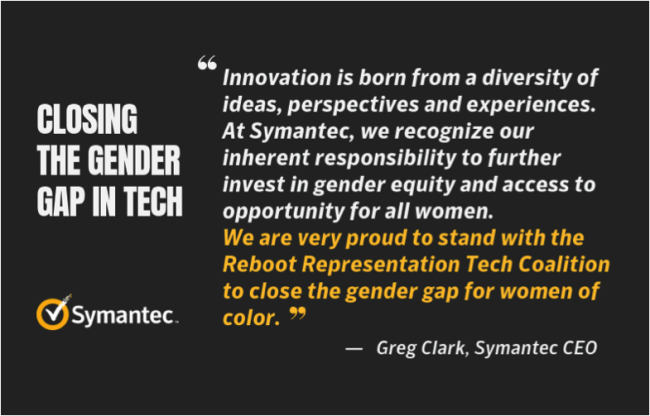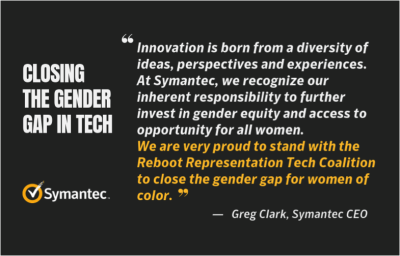 tweet me:
.@Symantec joins #RebootRepresentation, a coalition of tech companies that aims to double the number of underrepresented women of color earning computing degrees by 2025 http://bit.ly/2QuKziG
Monday, September 17, 2018 - 1:00pm
Today, women hold only 19% of computing degrees with women of color holding just 4%. Symantec has joined the Reboot Representation Tech Coalition to align existing philanthropic donations with peers and build a more inclusive workforce. Together, we plan to double the number of women of color graduating with computing degrees by 2025.
More From Symantec
Friday, April 12, 2019 - 1:00pm
Friday, April 5, 2019 - 12:00pm
Wednesday, April 3, 2019 - 4:00pm